By Ted Grussing
… can't think of any other kind of day to have … I tried to have a crappy day a couple of months ago and that didn't work out so well … try as I might, it just didn't work and the only thing that gave me a partial success is that I couldn't have a crappy day and by default not being able have a crappy day could be considered a success and achievement of my objective … but it didn't feel that way … it was a good day too.
It was fun today; another visit to the Out of Africa Wildlife Park. I got some neat shots and had intended to send out a portrait of a Zebra tonight, but life intervened when we stopped in to visit a friend in Page Springs and with hummingbirds everywhere that seemed like a probable, but a tour of the gardens produced this lovely backlit and back view of a sunflower bloom. The backlighting produced some beautiful color but look at the structural beauty at the top of the stem designed to hold onto a somewhat heavy bloom and the natural protection with a sharp defense that will deter insects from attacking the plant. Function is beautiful and so is this expression of it in the natural world.
The tail wheel for my motorglider is on the way back to me so the aerial work will resume soon and later this morning a friend is taking me up in his motorglider … actually we take off in about five hours so think it is time to put a wrap on Wednesday. Dust devils were everywhere today and the soaring looked phenomenal … soon. :+)
Share a smile … or three with someone today
Ted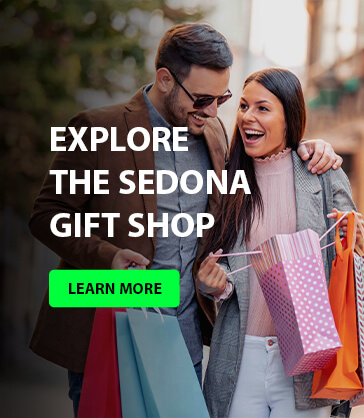 With all its sham drudgery and broken dreams, it is still a beautiful world.
Be careful. Strive to be happy.
—Max Ehrmann
###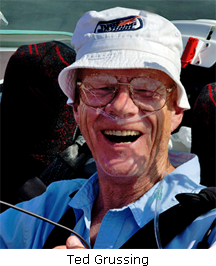 The easiest way to reach Mr. Grussing is by email: ted@tedgrussing.com
In addition to sales of photographs already taken Ted does special shoots for patrons on request and also does air-to-air photography for those who want photographs of their airplanes in flight. All special photographic sessions are billed on an hourly basis.
Ted also does one-on-one workshops for those interested in learning the techniques he uses.  By special arrangement Ted will do one-on-one aerial photography workshops which will include actual photo sessions in the air.
More about Ted Grussing …