Music, Dance & The Great Sedona Chili Cook-Off
Sedona AZ (April 29, 2013) – As Tlaquepaque Arts & Crafts Village marks its 40th anniversary this year, everyone is warmly invited to its festive Cinco de Mayo Celebration, one of the many popular year-round festivals held at Tlaquepaque. This year it is being celebrated on Saturday, May 4th, 2013, from 10:00 am to 5:00 pm, and admission is free.
Cinco de Mayo, which translates as the Fifth of May, honors an event in Mexican history that ultimately lead to its Independence. It is believed that the first celebrations of Cinco de Mayo in the United States date back to the Civil War. Cinco de Mayo, Tlaquepaque-style, is a fun-filled day for the whole family. A special feature of the festival is the Third Annual Great Sedona Chili Cook-Off, fast becoming a Cinco must-do activity.
Entertainment!
Festivities are set to kick off at 10:00 am. This year's entertainment is non-stop with plenty to take in for everyone. Heart-pounding flamenco dancing is a huge crowd favorite performed by renowned Gaetano Mosaico Flamenco with their extraordinary and passionate dancers backed by high-spirited musical accompaniment. They are performing in Patio del Norte from 11:00 am to 3:00 pm. In the larger Plaza de la Fuente prepare to be wowed by talented dancers of all ages in swirls of vibrantly colored traditional costumes as the Ballet Folklorico dance troupe plays for the crowd at 11:00 am, 1:00 pm, and 3:00 pm. Their tales from rural villages and bygone times are depicted in dance and are not to be missed! To top off the day's musical offerings Ritmo Latino will be on hand with the sensuous sounds of acoustic guitar and saxophone, the sultry rhythms of Latin percussion, and the beautiful vocals of Andres Martinez. You will find them in Patio de las Campanas from 12:00 to 4:00 pm. And no Mexican festival would be complete with out the beloved, traditional Roaming Mariachis from 11:00 am to 3:00 pm. For kids, fabulous face painting is free and always loads of fun in Patio de las Campanas, 11:00 am to 5:00 pm.
Great Sedona Chili Cook-off
For the third year in a row the Rotary Club of Sedona is sponsoring the Great Sedona Chili Cook-Off, the featured culinary event during Cinco de Mayo. Chili tasting will get underway at 11:00 am and run up to the 4:00 pm awards ceremony. Admission is $10, and children under ten are free. Funds raised from the Cook-Off support local and international Rotary service projects including the Imagination Library Program and the End Polio Now Campaign.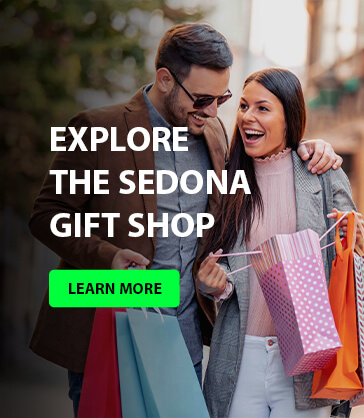 Sixteen area restaurants will compete for three special awards: the "People's Choice Award" determined by the votes of hundreds of attending chili tasters, the "Judges Award" chosen by a distinguished panel of local community leaders and chili lovers, and a "Best Booth Award."
Participating restaurants include: Barking Frog Grille, El Rincon Restaurante Mexicano, Hundred Rox Restaurant at Amara Resort, Ken's Creekside, Mongos Bar & Grill, Red's Restaurant, René at Tlaquepaque, Schoolhouse Restaurant, Shugrue's Hillside Grill, Sound Bites Grill, Steak & Sticks Sports Bar and Grill at Los Abrigados Resort & Spa, The Secret Garden Cafe, Up the Creek Grill, Verde Valley School, West Side Deli, and Zainey's Yogurt. Oak Creek Brewery & Grill will sponsor the Beer Garden.
Sedona chefs have been madly preparing their finest chili dishes and this year's competition promises to be fiercer than ever. If last year is any indication, where 700 locals and visitors got to chow down on some serious chili, this year will be even more exciting with several more entrants. Prepare your buds for exceptional tastings!
Two-time winner El Rincon Restaurante Mexicano will once again "bring it" and their entries have been formidable," remarks Wendy Lippman, resident partner and general manager of Tlaquepaque. "Cinco just keeps getting more and more popular and the chili entries better and better."
Tlaquepaque Arts & Crafts Village, the Art and Soul of Sedona, has been an arts and cultural icon in Sedona for four remarkable decades. Beyond its renown as a premier shopping destination in the Southwest, Tlaquepaque continues to celebrate South-of-the Border and Native Indian cultural diversity, traditional music, and indigenous dance in and amongst its beautiful patios, courtyards, and on the main Calle Independencia. When it's festival time at Tlaquepaque, the arts village vibrates with the vivid colors, high-energy sounds and the laughter of the local community and visitors the world over, coming together in celebration and pure enjoyment, just as its visionary founder Abe Miller intended.
Home to more than 45 shops and galleries and four restaurants, Tlaquepaque, the Art and Soul of Sedona, now in its 40th year, is located at 336 State Route 179 in Sedona, Arizona. It is open daily at 10:00 am. For more information call (928) 282-4838, visit: www.tlaq.com and www.shoptlaq.com.