Sedona AZ (November 5, 2018) – Professional photographer Michael DeYoung will present at the meeting of the Sedona Camera Club starting at 6 p.m. on Monday, November 26th, at the Christ Lutheran Church, 25 Chapel Rd, Sedona. Doors open at 5:30.
Join Michael, a long-time Alaska pro and award-winning outdoor photographer, as he presents THINKING OUTSIDE THE CAMERA and GOING PRO, a behind the scenes look on what it takes to create impactful outdoor images beyond proper camera settings.  Being in cool places with a camera is only 25% of photography. Michael will share the entire process of image creation from concept to publication, showcasing some of his most successful adventure, landscape and animal images from the past two decades. He will also share what editors and art directors look for, how listening to industry experts shaped his vision, finding inspiration, generating ideas, avoiding creative pitfalls, and the importance of being different in a world saturated with images.
Time permitting, DeYoung will also present WEATHER and LIGHT for OUTDOOR PHOTOGRAPHERS.   Learn how to use weather knowledge to find and capture the best light for outdoor shooting. Topics will include: how to better predict sunrises and sunsets, cloud types that produce the most colorful skies, how bad weather can produce dramatic imagery, where to get the most useful weather information for photography, tips on how to shoot in a wide variety of weather conditions and matching subject matter to the lighting conditions.
Michael is a river rat, trail junkie, dark chocolate addict, photo tour and workshop leader and dog lover.  The former Air Force weather forecaster cut his teeth as a working pro in Alaska traveling state wide on commercial assignments, stock photo productions and personal wilderness adventures.  His images have appeared in countless magazines, books, calendars, catalogs, visitor guides and advertisements, locally, nationwide and beyond – including Backpacker, Ski, and Outside magazines, and commercial clients such as Holland America and Norwegian Cruise Lines, Alaska Seafood and Marketing, Patagonia, REI, Denali National Park, and state level tourism divisions for Alaska and South Carolina.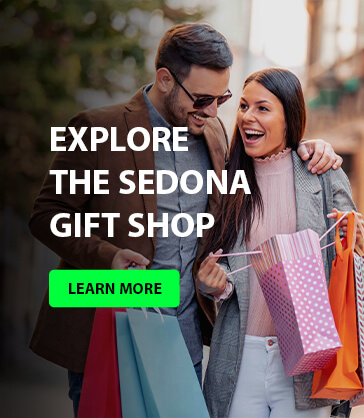 Michael has won awards from Photo District News and Nature's Best Photography and his work was featured in the Smithsonian.  He taught professional studies workshops for Rocky Mountain School of Photography for 7 years. In addition to leading workshops for Arizona
Highways Photoscapes, he also leads private tours on his own. Learn more at: michaeldeyoung.com  deyoungphotoworkshops.com 
When not on the road, river or trail, the DeYoungs reside near Taos, New Mexico in a sustainable off-grid home and office with 100% solar power.
Presentations, hosted by the Sedona Camera Club, are free. Local photographers are encouraged to join to support bringing high-quality speakers to promote interest in photography and develop photographic skills. Membership in the Sedona Camera Club is $35.  For more information on the Sedona Camera Club, go to www.sedonacameraclub.org.