Sedona AZ (March 11, 2014) – What happens when 8 actors, 3 musicians and 4 arts organizations get together with one manic theatre director? The Wild Party that's what! The Sedona Arts Center, visual arts hub and home of live theatre prior to the 90s, and Chamber Music Sedona DBA: Sedona JazzFest, a stalwart of the music scene in the Verde Valley for over thirty years, have banded with energetic newcomer Red Earth Theatre, to combine art, music and theatre into one jazzy play during the inaugural Sedona JazzFest, with performances on March 21, 22 and 23, 2014.
The Wild Party, a 1928 narrative poem by Joseph Moncure March, arrives packed with outrageous characters. This 90-minute fast-moving story takes you through one night's wild party, when Queenie, a vaudeville dancer, gets back at her live-in lover Burrs, by taking up with Mr. Black. Meet the D'Armano Brothers, Jackie the Soft-Shoe Dancer, Eddie the Boxer, Nadine the innocent kid and their friends, all presided over by a wicked, omniscient Puck-like character. Meanwhile, a live jazz combo plays music of the era and the audience is right in the apartment as the drama unfolds.
The cross-pollination of creative talent includes the cast of 8 actors from Cottonwood, Sedona and up Oak Creek Canyon: Linda Damita, Terra Schelman, Larry Cohen, Thomas G. Davis, Nichole Garrison, Mitchell McDermott, Ashlee Threlkeld and Sheridan. The musicians, under the leadership of the Jack Webb New Orleans Jazz Band's Brian Sanders, hail from Flagstaff and the surrounding area. Stage manager/costumer Linda Jo Safford holds everyone together.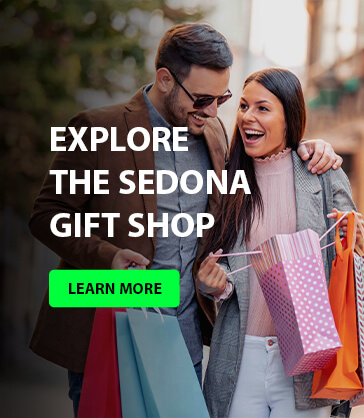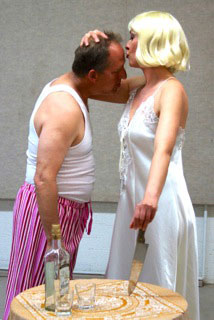 This production of The Wild Party is the brainchild of Kate Hawkes, Red Earth Theatre's Producing Artistic Director and is possible because of the many people who say "Yes!" to the arts in Sedona and throughout the Verde Valley, actively supporting live theatre in our community. Red Earth Theatre, since its first outing with the Sedona Wine Fest in September 2013, has appeared three times at Old Town Center for Arts in Cottonwood and twice at Java Love Café in Sedona.
The seeds of creative endeavor and the flowering of partnerships are hallmarks of a healthy, vibrant arts community where the abundance of the arts is shared beyond boundaries. Join the party of creative partners in our community and come to The Wild Party, an Adults Only Date Night Show, with its gritty, poetic, no-holds barred party and strains of live 20s-era jazz music that drives it all along. 
The magic takes place at the Sedona Arts Center on Friday, March 21 and Saturday, March 22 at 7:30 p.m. and Sunday, March 23 at 2:00 p.m.  Tickets are available online via credit card at www.showtix4u.com and at Sedona Arts Center, Crystal Magic, Webers (VOC) and Butterfly Inn (Oak Creek Canyon), CASH AND CHECK ONLY AT THESE LOCATIONS. $15 in advance or $18 at the door and $12 each for groups of 10+ in advance!  For more information about this and upcoming productions visit www.redearththeatre.org or call 928-399-0997.