By Brent Bitz, Board Member, Verde River Basin Partnership
Verde Valley AZ (April 5, 2015) – In this article we will discuss the economic importance of the Verde River, the fact that it is under threat from groundwater pumping and what possible steps may be taken to preserve this desert treasure that is critical to our economy.
Per a 2011 economic analysis report released by The Nature Conservancy, the Verde River (including tributaries) both directly and indirectly generates a substantial economic value for the Verde Basin.
The sector that receives the most benefit is the recreation and tourism industry, one of our most important job creators. According to the analysis, the river generates some $88,000,000 per year for our hospitality-related businesses. Whether it is kayaking on the Verde, playing with their children in Slide Rock State Park or bird watching in the riparian areas along the Verde River, this asset draws visitors to a type of natural feature—a river—that is becoming increasingly rare in our arid state.
The next most important sector to receive benefit is the production of agriculture, which supports both the historical heart of our economy and a way of life that is valued by the entire community. Our farmers and ranchers are dependent on the water that is provided by the river and is essential to their generating $29,000,000 per year in industry revenue.
A relatively new but vibrant element of our economy is our wine industry and its related agro tourism, which generates some $6,000,000 per year in the Verde Valley. Who could imagine a Verde Valley without this exciting industry that depends in part on irrigation from our streams and thrives in our esthetically appealing river setting?
Of course, it is not only tourism, agriculture and vineyards that benefit from a healthy Verde River. Many other businesses receive significant spinoff benefits. Whether it is supplying support or services to the above industries or simply having one of their employees visit your retail shop, the multiplier effect helps everyone to the tune of over $16,000,000 per year.
This total of $139,000,000 per year does not consider the fact that residential home values are higher in the Verde Valley because the river exists. It is impossible to estimate a dollar sum but consider the fact that, throughout the west, rivers are considered supportive of real estate values.
Here are some facts to consider:
– Year-round flow of the Verde River depends on the supply of groundwater (base flow) that exits to the river.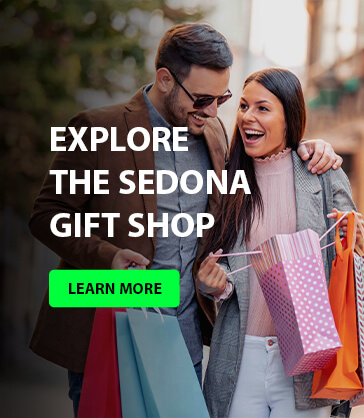 – Unfortunately, the river is under threat and, indeed, has already been damaged. Per a U.S. Geological Survey report released in 2013, human impact (primarily groundwater pumping) has already reduced Verde River base flow at Camp Verde by approximately 10,000 acre feet per year.
– This report also forecasted that, looking forward to the end of the century, this human-induced decline could easily double based on reasonable population growth forecasts.
– This report also projected that groundwater levels, in some areas adjacent to the river, could decline more than 100 feet. This will require deepening of wells and increased cost.
– Even today some local sections of the river between Clarkdale and Camp Verde are essentially dry during portions of the summer as irrigators divert the river in order to tend their crops.
There is little prospect of our importing a meaningful amount of water from some external source such as the Colorado River. Thus, we have no choice but to address the problem locally; we will have to "live within our means".
Assuring the existence of a healthy Verde River for future generations requires that we protect our groundwater through limiting and eventually halting the decline of water tables.
The following strategies that would help, if mandated, include:
• Residential or commercial-area rainwater harvesting for landscape irrigation, non-potable indoor use, or groundwater recharge;
• Low water-use landscaping;
• Increased reuse or recharge of treated wastewater;
• Storm-water management that supports aquifer recharge;
• Purchase of development rights on yet-undeveloped tracts.
Our community and our political leadership need to have a serious discussion about the future of the Verde River. The time to start protecting our river is now; there won't ever be a better time. Inaction will ultimately degrade if not doom the river.
The Verde River Basin Partnership is a scientific and educational non-profit raising awareness among citizens and community leaders about the Verde River and our shared water resources. To find out more about the organization and browse other educational materials relating to our water resources visit www.vrbp.org.