Sedona News – When Allysun Veilleux was valedictorian at Mingus High School, no one knew she had been abused.  Even she didn't know.  Now, The Sedona Women are helping her realize her dream of getting to go back to speak at Mingus High as a licensed counselor by providing a scholarship for her master's degree.
"Speakers would come and talk about drugs," says Allysun, adding that since all our experiences as teens just feel like life, and teens are private, she thought abuse was just molestation or beating.  But her life hadn't given her the tools to pursue her dream of medical school
She made a living as a massage therapist, which supported her and fulfilled part of her dream to help people.  
But it turned out there was a second act. She began working toward a bachelor's degree – and found unexpected help..
 "I went to counseling, and it changed everything. It saved my life.  When I found out I was pregnant with my daughter, I didn't quit school because I wanted her to know education is important."
It was a massage therapy client who told her about The Sedona Women's scholarship for women returning to school.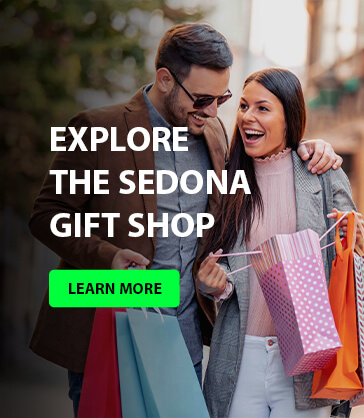 "I didn't think I would qualify.  But she wrote me a letter that made me cry when I read it, so I tried.  And I got it.  It really validated that The Sedona Women believed in me and said I was doing amazing things.  It made me excited and happy and proud."
Now a mother of a three-year-old and 18-month-old, Allysun does her massage work around her husband's schedule and says she can take classes because of his and her mother's support.  She wants to focus on patients facing domestic violence.  She also wants to go back to speak at Mingus High School.
The Sedona Women will provide the scholarship for the duration of her four-year program as long as she meets the criteria under which she was chosen, and Allysun proudly reports a 4.0 average.  The major fundraiser for the scholarship fund to help other women like Allysun is Sunday, April 16: a wine-tasting and silent auction at Vino de Sedona.  
Silent auction items range from jewelry, art, and accessories to pottery, certificates for experiences, and a gift certificate for an estate planning package valued at $3,000-$6,000 with Sandra Gardner.  The $45 ticket covers light appetizers and tasting six wines. Area residents are welcome; some come simply to bid on auction items.  Tickets can be purchased on The Sedona Women website or at the door.  
The Helen Wolfe Scholarship, named for a founding member of the group, is open to women in the Verde Valley who are re-entering students, and can cover tuition as well as other expenses.  The applicants must already be accepted at an accredited academic or vocational institution.  For more information, contact Becky Griffin at brocade2@msn.com.