Sedona News – The Sedona Symphony (formerly Verde Valley Sinfonietta) presents its second concert of the 2023-2024 season under the direction of Artistic Director, Janna Hymes. The concert features internationally-renowned guest artist Bella Hristova, performing Bruch's Violin Concerto No. 1 in G minor, Op. 26 on Sunday, November 19 at 2:30 PM in the Sedona Performing Arts Center, 995 Upper Red Rock Loop Rd. in Sedona. Prokofiev's Symphony No. 1 in D major, Op. 25 (Classical), and Schubert's Symphony No. 3 in D major, D 200 round out the program.
Bulgarian-American violinist Bella Hristova has won international acclaim for her "expressive nuance and rich tone" (New York Times) and "impressive power and control" (Washington Post). She has distinguished herself on the world stage as a performing artist with a remarkably diverse repertoire and bold approach to programming. A recipient of the prestigious Avery Fisher Career Grant, she has won numerous awards including First Prize in the Young Concert Artists International Auditions, First Prize in the Michael Hill International Violin Competition, and is a Laureate of the International Violin Competition of Indianapolis.
Highlights of her 22-23 season include performances of the Wynton Marsalis Violin Concerto with New Bedford and Santa Rosa Symphonies, Korngold concerto with Anchorage and Charlotte Symphonies, Prokofiev 1st with Columbus Symphony and Bruch Scottish Fantasy with the Vermont Symphony Orchestra. In past seasons, Hristova has performed with the Buffalo Philharmonic, Fort Worth Symphony Orchestra, Chamber Orchestra of Philadelphia, the New York String Orchestra at Carnegie Hall, the Hawaii, Kansas City, Knoxville, and Milwaukee Symphonies as well as orchestras in Asia, Europe, Latin America, and New Zealand. Ms. Hristova will be joining The Phoenix Symphony (January 5/7) to play a violin concerto that her husband, composer David Ludwig, wrote especially for her as a wedding present.
The November 19th concert begins with Sergei Prokofiev's Symphony No. 1 in D major, Op. 25 (Classical). Prokofiev composed this work in 1919 while he was a student at the St. Petersburg Conservatory. Often labeled as an early work of neo-classicism, Prokofiev preferred to call it "an experiment." He wrote in the style of Mozart and Haydn, used characteristic rhythms of the eighteenth century, but utilized harmonies that are clearly original and unique to Prokofiev. The last movement in particular zips along and sparkles to a rousing finish, truly a glorious "experiment" that entertains to this day!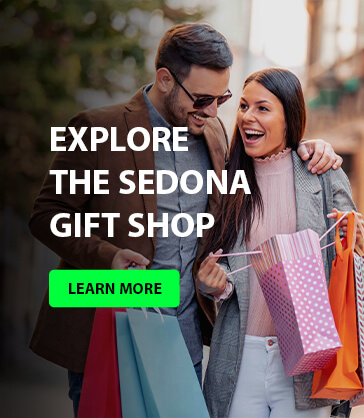 Max Bruch's Violin Concerto No. 1 in G minor, Op. 26 is one of the most popular violin concertos and one of the composer's most famous works. Bruch began writing this concerto, as a student, in 1857 when he was only nineteen. The famous violinist, Joseph Joachim. gave the premiere of the revised version in 1868, and the concerto was a huge success. The concerto is a fine example of Romantic lyricism, showcasing Bruch's talent for creating soulful and memorable melodies. The last movement accelerates to the end, leading to a fiery finish.
Franz Schubert was only 18 in 1815 when he wrote his Symphony No. 3 in D major, D. 200. After spending a day in May writing the opening movement, he took up the manuscript again in July and completed the work in only eight days. However, it was widely performed only at the end of the 19th century after Dvořák had championed Schubert's six symphonies.
The November 19 concert is co-sponsored by Sedona residents Darol and Dee Dee Jurn, and John Martinez and Carol Palmer. Ticket prices are $15.00 – $65.00 (half price for children) and are available on the Sedona Symphony website: SedonaSymphony.org and at the door on the day of the concert.