Sedona News – The Sedona Symphony (formerly Verde Valley Sinfonietta) presents its opening concert of the 2023-2024 season under the direction of newly appointed Artistic Director, Janna Hymes. The concert features guest artist Sean Chen, performing Mozart's Piano Concerto No. 20 in D minor, K. 466, on Sunday, October 15 at 2:30 PM in the Sedona Performing Arts Center, 995 Upper Red Rock Loop Rd. in Sedona. J.S. Bach's Brandenburg Concerto No. 3 in G major, BWV 1048, and Dvořák's Serenade for Winds in D minor, Op. 44 round out the program.
A "thoughtful musician well beyond his years" (The Republic), pianist Sean Chen shares his "alluring, colorfully shaded renditions" (New York Times) and "genuinely sensitive" (LA Times) playing with audiences around the world in solo and chamber recitals, concerto performances, and masterclasses. After winning the 2013 American Pianists Awards, placing third at the 2013 Van Cliburn International Piano Competition, and being named a 2015 Annenberg Fellow, Mr. Chen is now a Millsap Artist-in-Residence at the University of Missouri-Kansas City Conservatory of Music and Dance.
Chen has performed with many prominent orchestras, including the Fort Worth, Indianapolis, Kansas City, and San Diego Symphony Orchestras, as well as the Chamber Orchestras of Philadelphia, Indianapolis, and South Bay, and collaborated with such esteemed conductors as Leonard Slatkin, Michael Stern, Gerard Schwarz, Nicholas McGegan, and Miguel Harth-Bedoya.
The October 15th concert begins with Johann Sebastian Bach's Brandenburg Concerto No. 3, in G major, BWV 1048. It is one of six instrumental works in the concerto grosso form, composed for the Margrave of Brandenburg -Schwedt, in 1721. The 3rd Brandenburg is unique because there is no distinction between solo and ensemble instruments: all the strings play both solo and tutti.
The work is a testament to Bach's mastery of composition and orchestration. Its vibrant and diverse textures, coupled with its charming melodies and intricate interplay between instruments, make it a perennial favorite in the Baroque repertoire. This concerto exemplifies Bach's ability to blend technical brilliance with emotional depth, leaving a lasting impression on both performers and listeners alike. It may well be the most popular concerto grosso ever written.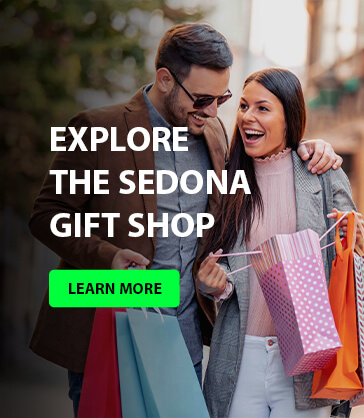 Dvořák's Serenade for Winds in D minor, Op. 44 was inspired by a trip that the composer made to Vienna in 1877. Dvořák attended a concert given by the Vienna Philharmonic whose program included Mozart's Serenade No. 10 (Gran Partita) in B flat major for winds. He was so taken with the work that, as soon as he arrived back in Prague, he began a work of the same genre and completed it within fourteen days. Following Mozart's example, Dvořák used, in addition to wind instruments, a cello and double bass. Despite the fact that the introduction to the third movement is clearly inspired by the Adagio of Mozart's Serenade, Dvořák wrote a remarkable work, in its overall expression, quite unlike his original source of inspiration. While preserving the Classical style, Dvořák's Serenade is wholly Czech in character and looks back to the tradition of music-making in Czech castles and palaces. The work represents a fine synthesis of the "retro" style and Dvořák's typical musical invention.
Dvořák dedicated the work to Berlin music critic Louis Ehlert in recognition of Ehlert's promotion of his Slavonic Dances, which helped to advance Dvorak's music in Germany. As soon as the Serenade came out in print, Johannes Brahms described it as Dvorak's finest work to date.
The concerto programmed for the October 15 concert is the 20th of Mozart's 27 piano concertos. Despite his prolific output, Mozart faced financial struggles throughout his life, often living on the brink of poverty. He composed Piano Concerto No. 20 in D Minor, K. 466, in 1785 during a period of great creativity. It debuted in Vienna in 1785 with the composer himself conducting from the keyboard. It was an immediate success.
Mozart's Piano Concerto No. 20 is one of only two that Mozart wrote in a minor key. The dark tones of D Minor had a special attraction for him, as both the opera Don Giovanni and his Requiem are centered on this key. This concerto also demonstrates Mozart's ability to explore a wide range of emotions within a single work. Its combination of drama, lyricism, and virtuosity continues to captivate audiences and remains a beloved and frequently performed piece in the classical repertoire.
The October 15 concert is sponsored by Mary and Neil Pope. Ticket prices are $15.00 – $65.00 (half price for children) and are available on the Sedona Symphony website: SedonaSymphony.org and at the door on the day of the concert.