The Sedona Book Festival Is Here!

Sedona, AZ (September 21, 2011) – The third annual Sedona Book festival will be held on Saturday, October 1, from 9 am to 5 pm, on the beautiful Sedona Center for Arts & Technology, Yavapai College, located at 4215 Arts Village Drive in Sedona. Admission is free.
"This will definitely be our biggest and best festival," says Joe Neri, festival founder and co-owner of The Well Red Coyote bookstore. "We've evaluated all of the feedback we received for the first two events and made some changes that will really enhance it."
For starters, Neri is bringing in four big headliners to make presentations to festival attendees throughout the day:
At 9:30 am, local author and writing instructor, Kris Neri, will conduct a workshop for writers – "An Insider's Guide to Getting Published" – covering all the publishing options, from self-publishing to the New York publishers and everything in between. She will also be debuting her newest urban fantasy novel, set right here in Sedona – Magical Alienation.
At 11:30 am, Jeff Smedstad, owner and chef of the Elote Café and author of The Elote Café Cookbook, will conduct a live cooking demonstration. He'll be cooking "Classic Chili Rellenos con Queso y Elote," giving the finished dish to audience members as well as sharing recipes and cooking tips.
At 2:00 pm, international bestselling author, Diana Gabaldon, will be the festival's keynote speaker. Gabaldon is the author of the popular Outlander series and will be celebrating a special 20th anniversary edition of the first book in her epic series.
At 4:00 pm, Sedona Schnebly descendent Lisa Schnebly Heidinger will discuss her book – Arizona: 100 Years Grand – which is the official book of the upcoming Arizona centennial celebration in 2012.
In addition, members of the Sedona Performers Guild will be performing their original music throughout the day in the outdoor plaza of Yavapai College.
"All that and dozens of talented and interesting authors, publishers and writing organizations will be on hand for festival attendees to personally meet and enjoy," says Neri.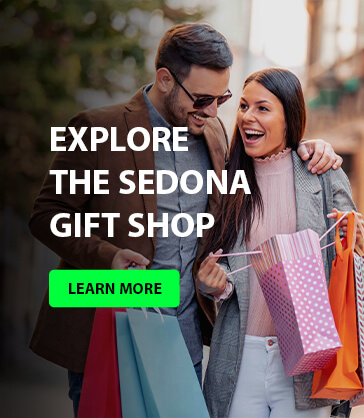 "My fellow organizers – Alexandra Helm and Melissa Kramer of Yavapai College, and I are very proud of this year's festival. We have a very wide spectrum of exhibitors, both local and from throughout the Southwest, representing all of the writing genres, fiction and nonfiction. In other words, we have something for everyone."
The Sedona Book Festival is free and open to the public. Parking is free, and food and beverage services will be available. It is sponsored by The Well Red Coyote and Yavapai College. A portion of festival proceeds will be donated to the Yavapai College Foundation – Greater Verde Valley Chapter.
For more information, visit www.sedonabookfestival.com, or call Joe Neri at (928) 282-2284.