Meet the filmmakers and subject of award-winning film who will be in Sedona for the Q&As
Sedona AZ (November 19, 2012) – The Sedona International Film Festival is proud to present the Northern Arizona premieres of "The Revolutionary" (with filmmaker and special guest Q&As) and "A Royal Affair" at its Mary D. Fisher Theatre. Both films will show Dec. 4-7 at the festival's arthouse theatre venue in West Sedona.
THE REVOLUTIONARY
During China's Cultural Revolution, one of the most tragic and least understood political upheavals of the 20th century, Mao Zedong's call to "make revolution" was answered by tens of millions of Chinese … and one American. Meet that special American and the filmmakers of the film in this special event and Arizona premiere of "The Revolutionary" who will be here for most screenings.
"The Revolutionary" is a feature-length documentary film about the Maoist era and Sidney Rittenberg — an American who assumed an unprecedented role for a foreigner in Chinese politics. In those calamitous times, Mao's last stand to hold on to power and to his political legacy, Rittenberg rose to prominence — the most important foreigner in China since Marco Polo.
As a college student in the American South of the 1930's, Rittenberg had taken up the cause of labor and of civil rights. He arrived in China as a GI at the end of World War ll and stayed to join the communist side in the civil war that brought Mao to power in 1949, the only American citizen to become a member of the Chinese Communist Party. He worked side-by-side with the Party leadership in the politically important Broadcast Adminis­tration, in charge of the English-language section of Radio Beijing. He also was a trusted translator of Central Com­mittee documents and of Mao's Collected Works.
During his thirty-four years in China, beginning in the communist guerilla headquarters of Yan'an to the end of the Maoist era, Rittenberg was singled out as both a hero and a victim, hailed by Mao as "an international communist fighter" and condemned by Mao as "an imperialist spy." He was imprisoned twice. In all, he spent 16 years in solitary confinement. He survived to tell his story, an insider's un­compromising account of China's revolutionary turmoil.
Now 90 years old, his extraordinary memory opens a door to understanding China, then and now, that outsiders very rarely are allowed to enter. His personal account of China unfolds on the biggest revo­lutionary stage of the 20th century. In so doing, it also reflects and embraces Ameri­can impulses abroad: a story of idealism, and disillusionment, and critical self-examination. In the most dramatic ways pos­sible, "The Revolutionary" also is about the limits of the foreigner's influence on events in distant lands whose history and culture are very different from his own, themes and issues still very much with us, as important now as they were then.
Directors and producers Irv Drasnin, Lucy Ostrander and Don Sellers will be in Sedona for most screenings and will host Q&A discussions with the Sedona audiences. They will be joined by Sidney Rittenberg on Dec. 5 and 6.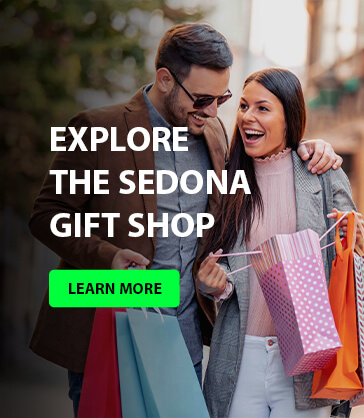 A ROYAL AFFAIR
The epic, award-winning period drama "A Royal Affair" is the true story of an ordinary man who wins the queen's heart and starts a revolution.
Centering on the intriguing love triangle between the ever more insane Danish King Christian VII, the royal physician who is a man of enlightenment and idealism Struensee and the young but strong Queen Caroline Mathilda, "A Royal Affair" is the gripping tale of brave idealists who risk everything in their pursuit of freedom for their people. Above all, it is the story of a passionate and forbidden romance that changed an entire nation.
" 'A Royal Affair' is based on one of the most dramatic events in Denmark and indeed European history," said writer/director Nikolaj Arcel. "These momentous events had actually happened in the late 1700's. In Denmark it is taught in school; more than 15 books have been written about it (both factual and fictional) and there has even been an opera and a ballet. I feel honored and extremely lucky to finally bring the full story to the screen."
Internationally acclaimed and multi-award winning actor Mads Mikkelsen — the star of "A Royal Affair — is the top male star in his native Denmark. Mads Mikkelsen's international breakthrough came when he appeared as the 007 villain Le Chiffre in Casino Royale (2006). Since then Mads has appeared in several significant roles in international feature films such as Valhalla Rising (2009), Coco Chanel and Igor Stravinsky (2009), Clash of the Titans (2010) and The Three Musketeers (2011).
Both films will be shown at the Mary D. Fisher Theatre Dec. 4-7. Showtimes for "The Revolutionary" will be 4 p.m. on Tuesday and Wednesday and 7 p.m. on Thursday and Friday (there will be Q&A discussions at the Tuesday, Wednesday and Thursday screenings). "A Royal Affair" will show at 7 p.m. on Tuesday and Wednesday and 4 p.m. on Thursday and Friday.
Tickets are $12, or $9 for Film Festival members. For tickets and more information, please call 928-282-1177. Both the theatre and film festival office are located at 2030 W. Hwy. 89A, in West Sedona. For more information, visit: www.SedonaFilmFestival.com.