An Evening of Professional Contemporary and Classical Ballet 
Sedona AZ (September 13, 2016) – From the famed and world-renowned artistic director Slawomir Wozniak, Phoenix Ballet, comes a breathtaking evening of contemporary and classical ballet, at 7:00 p.m. October 1, 2016, at the Sedona Performing Arts Center. 
Phoenix Ballet will perform a thrilling mix of ballets danced by the most recognized award-winning dancers in Arizona including Juliet Doherty, Sophia Lucia, Zherlin Ndudi, Slawomir Wozniak Jr., Michal Wozniak and introducing the Youth America Grand Prix 2016 Hope Award Winner, Madison Penney.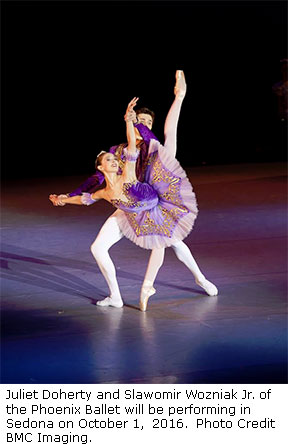 Wozniak also owns one of the top ten dance schools in America and some of the best talent in America will be dancing with the Phoenix Ballet in this production.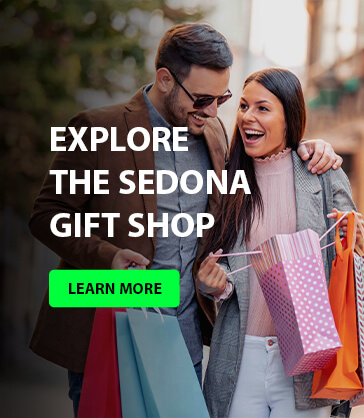 Michal Wozniak, principal dancer, Phoenix Ballet, trained at the State School of Ballet in Warsaw, Poland and The School of American Ballet and the Jacqueline Kennedy Onassis School at American Ballet Theatre. Michal was an artist with Ballet Arizona before joining Phoenix Ballet.
Slawomir Wozniak, Jr. trained at the State School of Ballet in Warsaw, Poland and The School of American Ballet prior to joining Ballet Arizona in 2008.  More recently he joined his brother at Phoenix Ballet. 
Zherlin Ndudi began his ballet training at the Private School of Vadim Pisarev and continued at the Heinz Bosl Foundation in Germany. Zherlin has enjoyed competing internationally and has received over a dozen awards for his talent. Zherlin has performed as a soloist with Donetsk Ballet, Miami City Ballet, Aalto Ballet Theater, and Orlando Ballet. 
Juliet Doherty is a famous American dancer and a popular rising star of ballet. She is best known as a gold medalist of prestigious Youth America Grand Prix. She rose to fame from her role of Ondine Gigot in the "Little Dancer".  Juliet was the Youth America Grand Prix Gold Medal recipient Junior Women's division in 2012. She danced "Clara" in the Christmas Spectacular at Radio City Music Hall.  In addition, Juliet received international recognition as a TEDx ABQ Speaker in 2012 with a presentation entitled "Igniting the Spark of Creativity through Dance."
Sophia Lucia, the world record holder for the most pirouettes (55). Sophia has appeared on Dance Moms, Dancing with the Stars, Shake It Up, The Ellen DeGeneres Show, and So You Think You Can Dance.  In addition, she has her own line of dance wear and is a dance model as well.
This performance will feature a variety of works featuring world-renowned choreographers: Travis Wall, Albert Blaise Cattafi, Preston Miller and, of course, Slawomir Wozniak. In addition, several pas de deux from the Classical Repertory will be performed.  
Let the genius of these choreographers take you on a journey of life, expression and movement with some of the world's greatest ballet talent.
For more information and to purchase tickets starting at $30, visit our website, www.sedonachamberballet.org.