Nampeyo :: Namingha – Tradition and Transition celebrates Hopi heritage and art collection donation
Flagstaff AZ (October 16, 2013) – The heritage of a Hopi/Tewa family unfolds through artwork at Nampeyo :: Namingha – Tradition and Transition, the new exhibition opening at the Museum of Northern Arizona on November 16, 2013.
Ceramics, paintings, drawings, sculptures and conceptual art inspired by the traditions and landscapes of the ancient Hopi and Tewa villages of northern Arizona will be on display.
The exhibit tells the story of artistic expression in the family descended from the Hopi/Tewa potter Nampeyo (1860-1942). It conveys centuries of artistic and cultural contributions from Nampeyo's descendants and focuses on the contemporary works of Dan Namingha and his sons, Arlo and Michael.
Out of the 44 works featured in the show, more than 37 works are coming from Philip M. Smith of Santa Fe, who recently announced he was bequeathing his Namingha collection to the museum. Smith has been collecting artwork from the family for 30 years. He also is working with Dan Namingha and the museum to offer an institute to foster artistic and cultural education for young artists.
"Smith's collection focuses on works that may be seen as pivotal in Dan Namingha's ongoing creative exploration. The art is diverse with materials and themes," said Alan Petersen, fine arts curator for the Museum of Northern Arizona. "Dan is widely recognized for his remarkable synthesis of modern aesthetics with imagery drawn from Hopi."
Smith is giving his collection to the museum based on his long-term relationship with MNA and his respect for the institution's mission and values. "I want my collection to be with the family art already at the museum so it can be shared and used to inspire others. Both Dan and I want to give back to the communities that have motivated us," Smith said.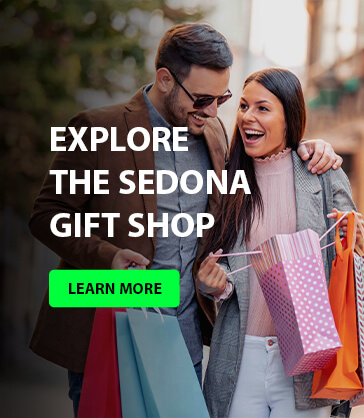 Dan Namingha is the great great, grandson of Nampeyo, famous for her revival and creative use of ancient firing and painting techniques. Her renowned pottery is full of Hopi flight imagery and ignited an international market for Hopi art sales.
Inspired by the dreamlike images of katsina ceremonies and the austere beauty of Arizona and New Mexico, Dan Namingha's drawings, paintings and sculptures also incorporate cultural symbols and continue to infuse the international art world with Hopi imagery.
Arlo Namingha is known for his sculptures that capture his love for his Hopi ancestors, traditions and landscapes. Bronze, wood and stone are his materials. Some of his sculptures are crafted for their shadow effects and appear to move "like clouds," said Arlo Namingha.
Michael Namingha is looking forward to being a part of a family show. He uses photography and language to create a compelling fusion of imagery and words in which he comments on interpersonal relations and popular culture.
"It is always a pleasure to be part of an exhibit that includes my family," Michael Namingha said. "It is great to see how different each of our work is, but also connected in many ways."
The exhibit includes ceramic vessels by Nampeyo and her great-granddaughter Dextra Quotskuyva.
The Museum of Northern Arizona is celebrating its 85th year of inspiring a sense of love and responsibility for the Colorado Plateau through collecting, studying, interpreting, and preserving the region's natural and cultural heritage.
Nampeyo :: Namingha – Tradition and Transition runs through May 4, 2014 at the Museum of Northern Arizona, 3101 N. Fort Valley Road in Flagstaff, Arizona. For information, go to musnaz.org or call 928.774.5213.