Mozart and Two Verdi Operas at the Sedona Performing Arts Center
Sedona AZ (November 21, 2012) – Chamber Music Sedona continues its 30th Anniversary season with a December Triple-Header and the award-winning series: The Met: Live in HD. Live simulcasts from the Metropolitan Opera in New York City will be broadcast at 11am on December 1st, December 8th and December 15th at the Sedona Performing Arts Center, 995 Upper Red Rock Loop Road, Sedona.
December 1st is Mozart's La Clemenza di Tito. The virtuosic Elä Na Garanäa sings Sesto in Mozart's drama set in ancientRome. Giuseppe Filianoti is the noble Tito and Barbara Frittoli is Vitellia, in this handsome revival of one of the composer's final masterpieces. Harry Bicket conducts.
December 8th is Verdi's Un Ballo in Maschera. Director David Alden's dreamlike setting provides a compelling backdrop for this dramatic story of jealousy and vengeance. Marcelo Alvarez stars as the conflicted king; Sondra Radvanovsky is Amelia, the object of his secret passion; and Dmitri Hvorostovsky is her suspicious husband. Kathleen Kim is the page Oscar, and Stephanie Blythe sings the role of the fortune-teller Ulrica. Fabio Luisi conducts.
December 15th is Verdi's Aida. The Met's unforgettable production of Verdi's ancient Egyptian drama stars Liudmyla Monastyrska as the enslaved Ethiopian princess caught in a love triangle with the heroic Radamès, played by Roberto Alagna, and the proud Egyptian princess Amneris, sung by Olga Borodina. Fabio Luisi conducts.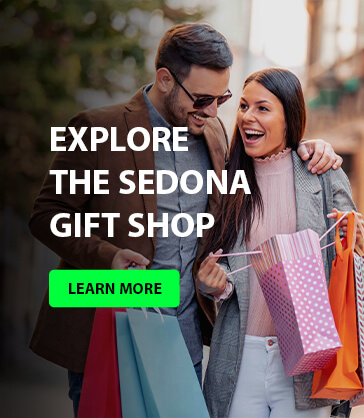 A unique feature of the Sedona series is the pre-opera "Curtain Raiser" presented from 9:45-10:25 am. Featured speakers include Edward Ingraham December 1, Russell Fox December 8th, and Thomas Cleman December 15th. Readers may view more about the operas at www.metoperafamily.org.
Tickets, $23 for reserved and $19 for general admission and Gourmet Opera Box Lunches may be purchased on line www.SedonaMetInHD.org or by calling 928.204.2415. Lunches must be ordered no later than Thursday noon before the Saturday opera. The Met Live in HD continues January 5th with Hector Berlioz's Les Troyens, and then January 19 with Donizetti's Maria Sturada.
Chamber Music Sedona's 30th Anniversary Season is made possible with underwriting support from Aspey, Watkins & Diesel, P.L.L.C., Attorneys at Law. Additional support comes from The City of Sedona, The Arizona Commission on the Arts with funding from the State ofArizonaand the National Endowment for the Arts, theVerdeValleyMedicalCenter, The Margaret T. Morris Foundation and WESTAF.