By Tommy Acosta
Sedona AZ (April 19, 2020) – I noted a strange social distancing phenomena a few days ago while shopping at a local supermarket after having been herded by staff into the store like a compliant sheep.
I noticed there were shoppers wearing masks and others who were not and there seemed to be tension building in the air between the two factions.
No one was carrying on conversations and people were moving up and down the aisles more or less in silence except for this creepy voice over the intercom warning us to stay socially distanced.
I also noted that more people than usual were making eye contact with me and there was this strange sense of dis-balance in the air.
I found myself nodding to the un-masked as we passed each other, as I was not wearing any protection either No mask. No gloves: only my arrogant confidence the virus can never touch me.
It was like a silent pledge of brotherhood and kinship passed between us non-maskers like  "Hey brother or sister, I'm not afraid either." I felt a bond with the rebels refusing to do what they are told by the authorities.
The masked on the other-hand exuded a sense of "At least we are protected and will not die the horrible death that you people not wearing masks are sure to suffer."
As I rolled through the aisles I became aware of cold stares coming from some of the masked as we passed each other.  Not just cold but angry, reproachful looks, as if because they could not communicate their feelings with their complete face, it had to come from the eyes.
I was reminded about something I read about Muslim women in Saudi Arabia. Because of the veils they wear in public covering their nose and mouth, they have learned through the centuries to communicate expression and emotions with their eyes only.
I felt I was being judged and frowned upon by the masked shoppers and I began to feel a bit uncomfortable, almost guilty, as I recall.
I tried to shake it off but then I felt this cold chill flash up my spine as if some evil force was coming at me from behind. I turned and then I saw her.
She was middle aged, dressed head-to-toe in black. She was wearing a heavy-duty facemask, a hat and gloves.  Under her jacket by her right hip I detected a bulge that could only be made by a side arm of considerable caliber.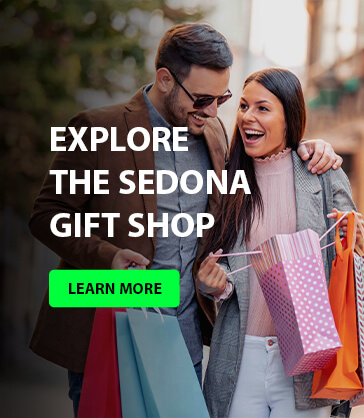 Her eyes were like black coals with red dots in the middle, intense and burning with a hatred I have not felt directed towards me since my first marriage.
She was beaming her anger into my eyes. It was like "You son-of-a bitch how dare you expose us to your germs. You selfish bastard I should kill you!"
Or something even worse!
Luckily for me another mask-less shopper cut into her line of vision and she fixed her death stare on him, giving me enough time to slink into another aisle and beeline for the registers.
Even at the register I felt like the masked people waiting to check out were staring at me with the  "Shame on you" look in their eyes.
Later, at home I reflected on my experience and came to the realization that:
The majority of those who won't wear the masks do not believe the government and have no fear of the virus whatsoever. And because they don't see it as contagious or as fatal as the authorities say, they don't fear giving it to anyone else.
Many simply won't wear the mask because they forget to put them on. It's too much work and it messes with your hair. They don't believe they are going to get it and even if they do it won't kill them. They are too selfish to care if anyone gets it from them either.
Other non-maskers simply won't wear one because they feel no one has the right to tell them to do so and believe the government is stealing their Constitutional rights. Their freedom is more important than their own death or causing the death of others.
In the masked category, you have the extremely worried and fearful donning the protective gear because they are terrified of getting it. These people will follow and obey all orders from above and most likely wipe down their groceries before bringing them into the house, immediately ripping their clothes off and throwing them into sanitized garbage bags before jumping into the shower.
Other maskers who don't fear getting it, wear protection because they are considerate of others and don't want to spread it. Very nice people you will find mostly in Sedona.
Some wear the masks because it makes them feel empowered, like the old stage-couch robbers and villains in the movies. Some masks look pretty cool when worn right. Like with bandanas and cut off T-shirt sleeves.
However, the experience in the supermarket still haunts me. 
Now, when driving along 89A, I find myself counting those who wear the masks and those who don't. At press time I would say 60 percent of those I have observed are not wearing any, yet.
Will there be a war on the streets between those refusing and those demanding? The masked and unmasked? Hope not.
As for me?  I think I might just start wearing a mask from now on when out. Not so much because I fear getting the virus or spreading it but because I am scared of ever bumping into that masked heat-packing lady again.
Be wary all you un-maskers out there. Even the sheep carry guns in Arizona.