By Jennifer Perry, Development Director
Sedona AZ (July 17, 2015) – Summer is now in full swing.  What new places have you visited?  Are you looking for something fun and affordable to do this summer?   The Library has your ticket to eight different attractions right here in Northern Arizona. 
Library cardholders can check out a Culture Pass, which provides you with two free admission passes to a participating museum or other institution.  Here in Northern Arizona, library cardholders can choose from Arcosanti, the Arboretum at Flagstaff, Lowell Observatory, Pioneer Museum, Route 66 Museum, Mohave Museum, Bonelli House, or the Sedona Heritage Museum.  (For the complete statewide listing, please visit www.sedonalibrary.org/culture_pass.php.)
Want to learn more about the solar system, Pluto, and our night sky? Take a trip to the Lowell Observatory.   This year marks the 85th anniversary of the discovery of Pluto at the Lowell Observatory.  Stop in and see the special exhibit, "Pluto at 85."  With regularly scheduled programs during the day and evening, guests can view the sun through a specially equipped solar telescope, take a tour of Pluto and deep space, and become better acquainted with the season's constellations, bright stars, visible planets, and neighboring stars. For daily program and exhibit details, visit www.lowell.edu.
Take a ride along historic Route 66 in Kingman with the three-in-one Culture Pass.  You can visit the Route 66 Museum, the Mohave Museum, and the Bonelli House. These museums explore the diverse history of Northern Arizona, from the artwork and history of the Hopi, Hohokam, Hualapai, and Navajo tribes to the history of the early settlers and ranchers.  Whether you make it a day trip or a special stop on your way west, there is a lot in store for you in Kingman.
The Arboretum at Flagstaff is 7,150 feet in elevation and is a beautiful place to relax and escape the heat.  Pack your picnic and a blanket and learn about the native plants of this high-desert environment. Guests can enjoy wildflower walks, raptor shows, summer concerts, and guided tours.  The Arboretum is closed in the winters (beginning November 1), so be sure to put this on your summer to-do list.  Note that it's closed on Tuesdays.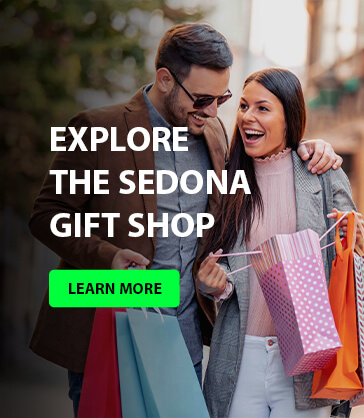 If you don't have time for a trip north, stop into the Sedona Heritage Museum. This local gem of a museum provides a glimpse into the lives of the early settlers, including Sedona Schnebly, the town's namesake. You'll also learn about the former orchard industry and movies made in Sedona.  I have lived here for 13 years and finally visited the Sedona Heritage Museum this past fall. It is absolutely delightful—be sure to take the time to visit!
Here at the Sedona Library, we want to give you tools and resources to help you take advantage of all that Northern Arizona has to offer.  Stop in the Library today and check out a Culture Pass or pick up some travel books and plan your next adventure.  In addition to the Northern Arizona Culture Passes, the Sedona Library offers Culture Passes to venues around the entire state.
Please visit the Sedona Library website, www.sedonalibrary.org, for complete Culture Pass program details and restrictions, to see which passes are currently available, and for links to participating locations.
The Sedona Public Library is a 501(c)(3) nonprofit organization.  Programs like the Culture Pass program are made possible thanks to the generous donations of individuals and foundations.  To make a tax-deductible donation, please visit our website at www.sedonalibrary.org or contact Development Director Jennifer Perry at (928) 301-0166.