By Karen Mack, Youth Services Librarian
Sedona AZ (May 22, 2020) – Smooth road, smooth road, bumpy road, hole!  Remember that old knee-bounce rhyme?  Here in the youth department we are feeling the bumpy road but avoiding holes when we can.  As we explore ways to continue library services for youth and families, communication is a key.  What is going on with the library?  The weekly library column is a great way to find out.  Here is the latest news from the youth services department.
StoryWalk has a new story! The paved trail starts at the toddler playground at Sunset Park, 655 Sunset Drive. Children and adults will love the new book about a little boy being totally enthralled with the natural world as he watches from his window.
As you read "Little Green" by Keith Baker be sure to have your child look for a tiny caterpillar on every page.  Many local families visit StoryWalk often, finding different things to talk about each time.  It has become an outdoor habit that is building a fond memory.  The trail, which takes you over 2 bridges, loops back to the park and provides about 15 minutes of walking and reading in the wild.  
Curbside book pickup is happening!  Choose the titles that you would like us to gather for your children. You can choose from the online catalog and immediately place the titles on 'hold' with your library card number and pin or you can phone youth services, 928-282-7714 ext.119 and we will place your choices, or our suggestions, on hold for you.  You will get an email or phone call when your books are ready for a curbside pickup in the library parking lot.  Give it a try!
Come for Curbside Pickup when you've been notified that your items are available to pick up: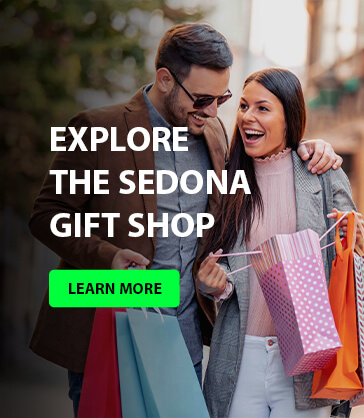 Main Library on White Bear Road
Monday – Friday from 10 am to 1 pm 
Call us from the parking lot and we'll bring your items to you
Village Library in the Bell Rock Plaza
Thursday and Friday from 1 to 5 pm and Saturday from 10 am to 2 pm
Call us from the parking lot and then come to the front door
Story time continues online. We also have a robust array of educational and entertaining resources newly available through our website.  Thanks for watching online.  We miss the real story time experience and, of course, YOU and all the learning and laughing that happened every day at the library.  Online service is different, as many things are right now.  Remember Mono? Karen will do the smooth road, bumpy road rhyme with Mono next week for story time.  Join us at sedonalibrary.org for some interim fun.  Story time sessions are easy to find on the library website and Facebook, and will stay up for about 6 weeks.  
The 2020 Summer Reading challenge is coming soon for ages 0-18.  Can you read or listen to books for 1000 minutes during June and July?  The library will help you keep track.  Online sign up starts on June 1, with both paper and online tracking options available.  For paper reading logs, with stickers and added activities, contact the library youth department where Summer Reading packets will be available.  Summer Reading packets will also be at food sharing and other venues around Sedona.  
Thanks to a project supported by the Arizona State Library, Archives & Public Records, a division of the Secretary of State, with federal funds from the Institute of Museum and Library Services, we will soon have 250 brand new paperback books to give to children ages 0-12 this summer. Summer Reading packets will now include a book!  For updates on Sedona Public Library please check the newspaper and visit our website regularly.