Sedona AZ (November 9, 2021) – Last year the now annual Gratitude Show was offered online. This Thursday November the 18th it will return live (as in 2019 and 2018) in the Chapel at the Patio de la Camilla at Tlaquepaque. With a smaller cast and two performances (one at 6pm and one at 7pm) we provide a comfortable environment for performers and audience alike.
'The Gratitude Show' is a heartfelt and varied collection of thoughts considering gratitude including from Billy Collins, Mary Oliver, Carl Dennis, Kurt Vonnegut, and even a little Shakespeare. Readers will also share some short letters expressing thanks including notes from Neil Armstrong, Marilyn Monroe, Roald Dahl and Audrey Hepburn and threaded through the show are quotes from A.A. Milne (Piglet), Hafiz, Confucious, Buddha, Oliver Sacks, and Lao-Tzu.
The five performers include Red Earth favorite Joan Westmoreland. Most recently one of the witches in October's reading of Macbeth and the Witches she has also appeared in Pink Nectar Cafe, Darkside, Midsummer Night's Dream, Steel Magnolias and many other Red Earth productions.
Sandi Schenholm has been a regular with Red Earth appearing in the May new play reading of Ungodly Behavior, all the previous Gratitude shows and numerous other Tlaquepaque readings. Dave Belkiewitz, remembered for Midsummer Night's Dream, Darkside, Round and Round the Garden and many other performances over the years, returns to the Red Earth stage for The Gratitude Show.
Artistic Director Kate Hawkes, known mainly as a director and sometimes as an actor (most recently as Lady Macbeth in the October show), is also a writer. A poet and a playwright, (for the May Tlaquepaque date she wrote Ungodly Behavior ) she offers a new piece for this special gratitude show.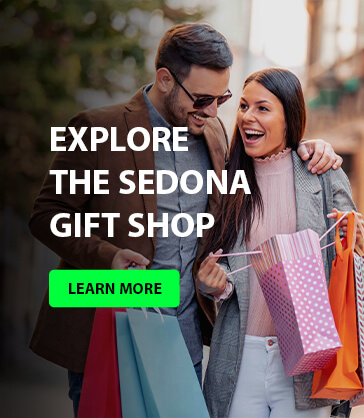 In his first performance with Red Earth Theatre, musician/storyteller Nic Leo brings an excerpt from his original show Meditation on Love Through Owl Eyes, in which the Wolf shares the true meaning of Gratitude. A singer, songwriter, composer and multi-instrumentalist Nic offers a range of musical opportunities to the community. Visit him a https://nicleomusic.com.
A nonprofit company founded in 2013, Red Earth Theatre provides a platform to inspire and nurture many voices through live performance, and encourages dialogue exploring the human experience in our diverse communities throughout the Verde Valley. Producing new work, old favorites, reader's theatre and working collaboratively with many organizations to include the performing arts in creative forms, Red Earth Theatre is supported by Sovereign Laboratories and The City of Sedona.
Please dress warmly and we ask that you bring your mask to wear if requested. Suggested donation at the door is $10. Also, please consider bringing non-perishable food items and/or warm clothing to share with our neighbors in the community.  
 "If the only prayer you said in your whole life was, 'thank you', that would suffice." (Meister Eckhart.) With this as a starting point, you are warmly invited to join Red Earth on November the 18th in the Chapel at Tlaquepaque at either 6pm or7pm for this small-in-size but big-in-heart Gratitude show, celebrating and reminding ourselves of the power and beauty of gratitude.