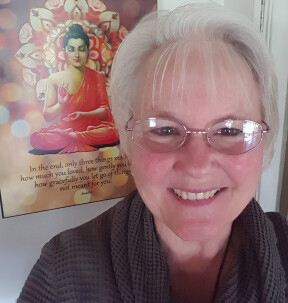 I could form the words, parse the phrases and tell you how it happens or at least how it appears to have happened here. I could even tell you in plain prose what this that happens is – well, mostly – but you cannot hear me until you are ready, and then you will hear my words in your own perfect way, through the breaks in the hardened castle walls that still stand. Your experience might be similar to mine, or universes apart. That makes neither wrong nor right. The words used to speak of them will be different, for they are unique to us. 
You see, we can only authentically give and receive that which we have experienced personally, that which we have integrated through experience, that we have made ours. 
Do you see the humor in that? The personal is the gateway to understanding the absolutely non-personal nature of every thing and non-thing that will ever be and not be. To me, it is hilarious. Once again, my take. Having spent most of my life rejecting the personal, throwing the messy human under the God bus, to find that this sweet bodymind is the holy grail is beyond funny.
Humor, for me anyway, is a 'you had to be there' sort of thing. After falling flat on my face a million times, I have learned to laugh at it all.
So mostly, knowing the dilemma words present, when I write I point, wide berth general area pointing. I wave my hands and take a stab at deciphering the crystal-less ball holographic meanderings, the seemingly imperfect perfection, as it might appear to you who are interested in this kind of stuff.
It doesn't seem it would do any good to speak of This in plain terms, for the words I'd use are only plain to me. Having experienced experiences that were mine to have, what is plain here may be a bucket of muddy water for you. 
But … there seems always to be a but … it seems this expression, the one I call me, is one through which writing appears. Right now, I have no idea where this piece is going. I have no plan, no outline, not even a thought for direction, just emptiness sitting at the keyboard, moving what appears to be fingers. 
Laughing … before clarity, before I saw what is, the idea of being used as a vessel of experience, would not have been something I'd have gladly entertained. Think – Invasion of the Body Snatchers — what did I know! Obviously, not much. Even though I didn't buy into the idea of life in terms of used and user – that ol' separation gig – my lived felt experience was still one of separation.
Post clarity, BC and PC – cool – with each passing day, more of the old me disappears – the incredible shrinking woman – ha-ha – I am actually shrinking. Already short, I seem to be 2 inches shorter, since when, I do not know. What's amazing though, is that I've never been more here. Nothing could lessen this presence I am one bit, not loss, heart blips, rats in the chicken coop, the unending costs of keeping up the farm, nothing … nor could anything increase this I Am either. 
Life happens all about me – me, the character in the holo. Life is felt deeply, more immediately, than ever before. This that appears as I, openly cries, puts her arm around strangers or loved ones when their heart is breaking, laughs easily, scowls and shudders at acts of anger or hatred, beams at life's surprises, drops to her knees in awe, listens and hears every nuance, listens and misspeaks and misunderstands, is quick to forgive life its tricky sticky ways, and loves unconditionally, profoundly, preciously, without need of excuse or reason.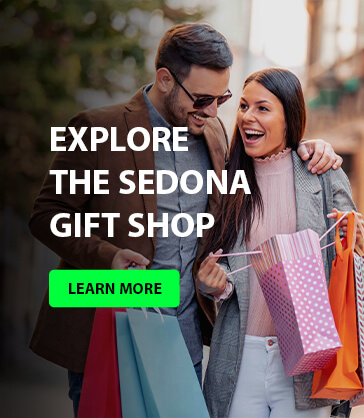 That wasn't always so. Arrogance and judgement used to be common allies, my protection from being too exposed, too vulnerable. Clarity wiped that off my inner map. 
It is easier to talk about the organic outcomes, what is once what was disappears, than to talk about This, the event horizon. And yet, it seems I am to attempt the feat. Like you, I am surprised. I have no words but am guessing they will arise. 
1 – 2 – 3
Sitting on the couch, totally present to this one breath, uncertain if I would be granted another breath, another 15 minutes, another day, my body causing all sorts of trouble, my personal awareness dropped like Newton's apple, and the center of existence, that which I called I am, the awareness of life, stepped back – that is all I can call it, a stepping back – before time and space, into what I can only define as empty aware impersonal awareness.
This was unlike the space of emptiness in meditation, unlike out of body experiences. It was unlike anything experienced before. It instantly answered all the remaining questions, filled the holes, and was a duh – of course. How could I have missed that all these years.
Good Lord! Wow howdy!
I was aware of life as a multi-layered and yet two-dimensional image, like a photograph, a movie projected on a screen, a holographic image. There wasn't me and life, there was simply life … and it included the image of me. The self-aware awareness wasn't mine and yours. It was not personal at all. There was no boundary, no point of separation, no beginning, no ending. There was not two. Two does not exist. There is not awareness and life, but Aware Life.
In that clear seeing my reference points were rewritten, my interpretation of life radically altared and permanently altered. There was no going back, nor anyone left to go back. You, me and the world, were seen for what we are, brilliant sparkles, fireworks in the I of This I Am. 
Unlike most experiences that wear off, that shimmer for a brief moment and then move into shadowed memory, this doesn't diminish; it deepens. Abiding here, held in the sweet embrace, trauma that remains slowly slips aways, beliefs are uncovered and broken open, each opening revealing a bit more of the extraordinary, totally ordinary miracle we are.
When you are readied to hear, you will hear. It may be now. It may be years from now, but it will be. Whatever it is, it couldn't be otherwise. Trust your experience, your body, your life. Just because I threw myself under the God bus doesn't mean you have to. God knows, I checked that off all our lists … and yet, if you must, you will. 
There is no appropriate bio for Amaya Gayle. She doesn't exist other than as an expression of Consciousness Itself. Talking about her in biographical terms is a disservice to the truth and to anyone who might be led to believe in such nonsense. None of us exist, not in the way we think. It's actually much better than we can imagine. Ideas spring into words. Words flow onto paper and yet no one writes them. They simply appear fully formed. Looking at her you would swear this is a lie. She's there after all, but honestly, she's not … and she is. Love a paradox and life is nothing, if not paradoxical. Bios normally wax on about accomplishments and beliefs, happenings in time and space. She has never accomplished anything, has no beliefs and like you was never born and will never die. Engage with Amaya at your own risk.