Sedona AZ (February 26, 2021) – Sedona, February 6, 2021, the Sedona Chapter of Dress a Girl Around the World held a drive-through/drop-by event in the Chapel Area in keeping with safety guidelines during the COVID-19 pandemic. Scores of cotton and cotton-blend fabrics and yards of bias tape, ribbon and lace were displayed—more than a thousand items—for dressmakers to choose from for their next garments. Fifteen volunteer dressmakers, including five who were new to DAG, took away more than one hundred pieces of fabric, plus notions.
Simultaneously, fifteen past and new donors drove through the circular driveway or stopped for a few minutes for cookies, tea and a chance to win an original painting by renowned local artists Mary Helsaple and Rose Moon, small tokens of big thanks to the patrons who make this work possible. Five dressmakers also donated. In all, thirteen paintings and prints were given to the winning donors, drawn randomly from all donors who attended. Much more fabric to sew, along with notions and several hand tools, such as scissors, were bestowed.
Three dressmakers attended from Prescott and Prescott Valley, including two who are new to the charity. Dress a Girl Around the World is a Campaign under Hope 4 Women International, a 501(c)(3) organization, bringing dignity to women around the world since 2006. More than two million dresses have been hand-delivered across 81 countries. The Sedona group, since being recognized as an official chapter of the international organization of Dress a Girl Around the World, has completed 652 dresses with approximately 100 more progressing through quality control. 
Girls served are from six months old through twelfth grade, since dresses are often distributed through orphanages and schools. Most are sundresses, gathered at the top and tied over the shoulders with adjustable bias tape straps. Each garment has two large pockets to support the girl's independence and freedom of movement while keeping her necessities and treasures close. Distinctive "Dress a Girl" labels are sewn to the front of each dress to deter sex trafficking by signaling the girl is under the care of an organization (the local distribution body).
While the contributors were thanked with original art, sewers were gifted with goodie bags containing small sewing tools, labels, thread, homemade fudge and an inspirational note.
Though not a fundraiser, publicity for the event generated $420 in cash contributions from a very supportive community. Organization monies have never been used to purchase fabric, which is readily donated, but are appropriated to accompaniments, such as the labels ($12/100) and extra wide double fold bias tape ($25/50 yards, enough for about 25 dresses). Adventurous helpers also make their own tape for straps. As dresses are packed to be carried to their destinations, generally third world countries, a fifty-pound package of clothing will cost $100 in stowage.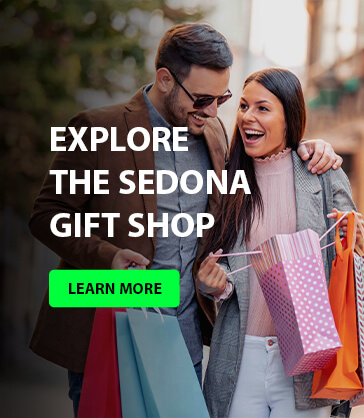 I Love This
Many participants have reasons beyond volunteerism for participating. Gwen, a dressmaker who just lost her life partner, says, "This keeps me busy and keeps my mind occupied doing something worthwhile. I just love it!"
A donor, Marci, was fascinated by the component of reducing sex trafficking. "That's what I'm interested in," she said, and went back to her car to bring us a small roll of twenties.
For pictures, see https://www.facebook.com/groups/dressagirlsedona. For information about becoming a helper or a donor, you may email DAGsedona@gmail.com or phone 928 224-8255.