Sedona AZ (June 20, 2013) – The Bresnan Blues Band rocks Studio Live on Friday, June 28th at 7:30 pm. Tickets are $20 general admission, doors open at 6:30pm, beer and wine will be available for purchase.
The Bresnan Blues band performs rock-inspired blues music with influences ranging from traditional blues, 50's rock and roll, jazz, and classic rock. The band presents original material, traditional blues classics with a fresh perspective, and blues-ified songs pulled from other genres. The Bresnan Blues band brings together some of the most accomplished musicians in Northern Arizona and features Dan Bresnan on Guitar, Hutch Hutchinson on Bass, and Bob Sellani on drums.
Dan Bresnan has been a guitarist for more than 40 years, and has been publicly performing for more than 30 years. Having performed, written, and recorded across a wide variety of musical styles, Dan's performances represents an expressive fusion of many diverse influences. Dan is Board Member and Officer for the Sedona Performing Arts Alliance, and performs regularly across the Northern Arizona and the Phoenix areas playing guitar, bass and keyboards. In addition to the Bresnan Blues Band, Dan can be seen performing as a member of Blackbird, the Rifftor's and the Heavenly J's.
Hutch Hutchinson began playing guitar at age ten but switched to bass a couple of years later. He also can play keyboard and drums. He's been gigging since the age of fourteen, strongly influenced by the playing styles of Paul McCartney, Jack Bruce, Jack Cassidy, Stanley Clark, Larry Taylor, Criss Squire, to name just a few.
Hutch grew up in Kansas City and moved to Phoenix in 1969. During the '70's he was a member of Whisper, managed by Neil Smith's (Alice Cooper's drummer) mom, June Smith. He has performed throughout the Southwest and as far east as Texas and Kansas, and was a member of the legendary Northern Arizona blues/rock band, Dry Heat.In addition to Blues Dawg, Hutch also plays bass with Blackbird, the Rifftors and the Heavenly J's.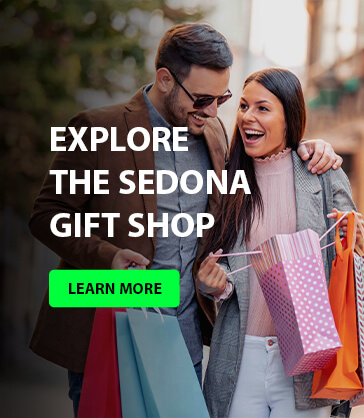 Since his 2012 relocation from South Florida, Dr. Bob Sellani (a.k.a.Dr. Bob) has played with the R.D. Olson Band in the 2012 IBC competition in Phoenix, and also Sammy Mac and the Monday Night Blues Band in Flagstaff. On April 1st, 2013, he founded the Northern Arizona Blues Alliance, an organization dedicated to spreading, educating, and preserving the Blues. In South Florida, his recent projects included playing three local International Blues Competition events, finishing in the top three (out of twelve), with the Darrell Raines (Albert King Award Winning guitarist) Band, and King Muddfish (all original Blues). He organized and ran the South Florida International Blues Festival on the campus of Nova Southeastern University from 2007-2009. The three day event hosted 33 bands, including top performers Janiva Magness, Kenny Wayne Shepherd, and Joe Bonamassa. He is regarded as one of the top blues shuffle drummers in South Florida and has provided backup for Blues Hall of Fame inductee Matt "guitar" Murphy, BMA nominee Albert Castillo and two-time Memphis IBC winner Joey Gilmore.
For more information please contact the Sedona Performing Arts Alliance/Studio Live at (928)282-0549. Tickets are available online at www.studiolivesedona.com or at the Studio Live box office located at 215 Coffeepot Drive in West Sedona.
The Sedona Performing Arts Alliance is a nonprofit organization, 501(c)(3) that serves as a catalyst for community development through quality arts programming. We are dedicated to the advancement of the performing arts through education, live performance and artist support.
Community services offered by the Sedona Performing Arts Alliance include: Ticketing Services, Artist/Instructor Booking, Stage Management, Sound/Lighting, Event Promotion, Advertising/Marketing/Design, and Social Media Outreach. Please contact (928)282-0549 for more information.