Sponsored by the Best Western Cottonwood Inn
Cottonwood AZ (March 15, 2018) – This year's celebration of the blues will feature a reunion of the legendary Los Angeles blues band, Blues Dawg, a later version of which has been performing throughout Arizona for over a decade under the guidance of local bluesman, Joe Neri.
Neri and guitarist Larry Hill founded Blues Dawg in 1998 in Los Angeles, and over the next few years, Blues Dawg became one of the premier and authentic blues bands in Southern California. Blues Dawg performed at many of the famous and legendary Los Angeles music venues, including B.B. King's Blues Club, as well as the Roxy Theater and the Cat Club on the Sunset Strip. The band recorded two studio and three live CD's, of which Blues Revue Magazine wrote, "Blues Dawg is a powerful quartet fronted by singer/guitarist Joe Neri…and lead guitarist Larry Hill…performing blues with a new-wave attitude."
Larry Hill, one of the best guitarists in a talent-rich pool of guitar players in Los Angeles, currently performs both in band contexts and as a solo act, as well as doing session work as a hired guitar slinger. Hill has been playing guitar for over 50 years, beginning when he saw B.B. King on a TV show in 1964. Although proficient in many genres, the blues is what he loves most, and he continues to work on the craft and vocabulary of his blues guitar. He is known for "playing the song," in other words, using whatever is appropriate in his vast musical arsenal to make the song he is playing at the moment the best it can possibly be.
Alan Albert was the Blues Dawg drummer in Los Angeles and will be joining Neri and Hill for the Old Town Blues Fest. Albert is a decades-long veteran of the Southern California music scene, playing with Mogan David and the Winos, fronted by Los Angeles legends Harold Bronson (co-founder of Rhino Records) and Paul Rappaport (head of album promotion for Columbia/Sony Records), and has shared the stage with Eric Burton and the Animals, among others. His percussive sounds can be heard on over 60 studio and live recordings.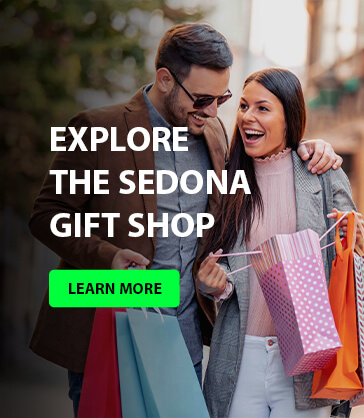 Completing the Blues Dawg reunion band will be Verde Valley musicians Gregg Gould on harmonica and Hutch Hutchinson on bass, two stellar musicians who have helped keep Blues Dawg alive and well in Arizona.
Also performing at the Old Town Blues Fest will be the Phoenix-based Mojo Rats. Mojo Rats, fronted by singer/guitarist Bob Vincent, blew the roof off of the Old Town Center for the Arts two years ago and are returning by popular demand. They are the #1 biker band in the Valley of the Sun and know how to rock the blues with their musicianship and stage presence, as well as their dedication to the blues masters of the past.
The Blues Fest will open with the Basic Blues Band, performing an actual (and rare today) pure, non-amplified acoustic blues set. If you miss the time when acoustic performers didn't plug in, when it was just the musician and his/her instrument, then don't miss the Basic Blues Band.
Join us for the 8th Annual Blues Fest Saturday, March 24th at 7:00 PM. Old Town Center for the Arts Is located at 5th Street & Main in Old Town Cottonwood. Tickets for The Blues Fest are $20 in advance, $22 at the door, and $25 for priority seating in the first three rows. Tickets are available online at showtix4u.com. Tickets are also available in Cottonwood at: Desert Dancer, and Mt Hope, In Sedona: The Literate Lizard Bookstore.   For upcoming events, visit www.oldtowncenter.org. For further information, contact Elena Bullard at 928-634-0940.