Clarkdale AZ (November 29, 2012) – The 26th Annual Made In Clarkdale Art Show begins December 7th with its Gala Opening Event 6p-9p in the historical Clark Memorial Clubhouse, 9th & Main Streets.  The ten day art show offers daily showings and two evening opportunities to view and purchase the perfect treasures of art for your collection.  All of the events are FREE and open to the public.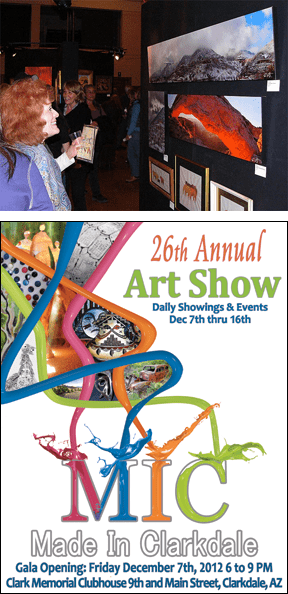 The famous GALA OPENING EVENT, Friday, December 7th from 6 – 9pm has a community reputation for merry making and provides party-goers with the opportunity to personally connect with the artists, vote on their favorite pieces and snag that piece of original art that catches their eye.  The entire Verde Valley community will be joining the artists for socializing, their hospitality, refreshments and the entertainment of the music performance of the Janice Paul Combo and the Blue Dragon Belly Dancers.
For the community's pleasure two new events, Evenings at MIC are offered, Tuesday, December 11th from 5-8pm features entertainment by "Sax Appeal" and Thursday, December 13th from 5-8pm provides a relaxed viewing with performance of classical guitar and flute by Connie Lee Marie Fisher.   Saturday, December 15th from 10am-3pm join the artists for demonstrations. Each year Made in Clarkdale just gets better and better!  Since 1987, artists living and/or working in Clarkdale have been sharing their love of the arts by creating pieces of art which are a testimonial of a feeling or idea, communicated through various mediums.  Find original and handmade works of over 70+ artists, with 17 new and 3 returning Yavapai Community College artists this year.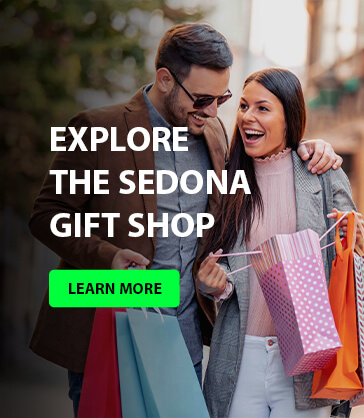 The public can expect to see professional fine art of various mediums, large and small sculptures, photography, ceramics, jewelry and handmade treasures such as fiber-arts, and other functional artistic items that are perfect for personal collections and gift giving. 
We send our thanks to our Made in Clarkdale sponsors: APS, Town of Clarkdale, Salt River Materials Group, Cottonwood Chamber of Commerce, and the MIC Artists.
For more information please see our website at www.madeinclarkdale.org, contact by email at info@madeinclarkdale.org or call 928-239-4776.