Sedona AZ (November 25, 2012) – So many pets will be homeless for the holiday season.
The Humane Society of Sedona (HSS) strives to keep all adoptable animals until they are placed into new homes. Because of this many adoptable animals become long term residents of HSS while they wait for their new adoptive family to come along. HSS believes in these animals and is willing to provide quality care to each one until they are adopted.
The concept of The 12 Strays of Christmas was born from this ideal. HSS would like the community to be aware of these adoptable animals and rally the residents of Sedona and the surrounding areas to help HSS find homes for the 12 longest residents (and then some) before the end of the year, in a sense coming together to perform a holiday "miracle" as no pet should be without a home.
To promote adoptions and increase fundraising, as it takes a significant amount of funding to continue to provide quality care to all the animals during their stay at HSS, a couple of events are planned in December.
The first event is a Holiday Champagne Brunch and Pet Adoption Drive at Poco Diablo Resort in Sedona on December 2nd from 11:00 am – 1:30 pm. This amazing event will be emceed by Glenn Scarpelli, who is donating his time and services to HSS, having recently also donated his time to create, produce and now airing thirty second commercials showing adoptable pets at HSS on Sedona NOW TV, funded by Wendy Lippman of Tlaquepaque, to promote The 12 Strays of Christmas. In addition to being an animal lover, Glenn is the founder and co-owner of Sedona NOW TV, Channel 18 (which is celebrating its 10 year anniversary). As an actor, he was best known for his regular role of "Alex" on the long running classic sitcom "One Day at a Time". 
Other fundraising activities at the champagne brunch includes a raffle of amazing items such as an original Bruce Marion painting titled "Haven" valued at $6800 (created by Bruce and residents of Sedona in support of HSS), gift certificates for various businesses and services, pottery, photography, jewelry, and a framed photograph of Cathedral Rock donated by Derek von Briesen, voted as one Arizona Highways Top 50 Photos, to name a few. Handmade ornaments will be on display and available for purchase on the HSS Holiday Wish Tree. The purchase of each ornament will help fund food, medical attention, toys, beds, leashes, vaccinations, etc., for all the homeless pets during their stay at HSS. Rebecca Reeves, author of I Am Called Shaman, will be reading an excerpt from her book and donating 40% of book sales on that day to HSS.
Poco Diablo Resort is supporting HSS with the champagne brunch as well as donating a two night stay at their resort for the raffle. Each attendee will receive a pet bowl from Poco Diablo Resort filled with a bag of treats generously donated by Whiskers Barkery. Whiskers Barkery, located in uptown Sedona, is the ultimate toy and treat store for your dogs and cats. Kudos is donating advertising and the Northern Arizona Healthcare Foundation is generously funding a majority of the expenses so more money can be raised to continue to help homeless pets.
HSS wants the champagne brunch to be a fun, relaxed alternative to a holiday gala. The RV will be on site with adoptable pets and attire is up to each attendee, whatever they feel comfortable in to enjoy an afternoon of amazing food, pets, activities and the holiday spirit. A special announcement will be made at the event and attendees of the brunch will be the first to take advantage of an exciting, upcoming opportunity.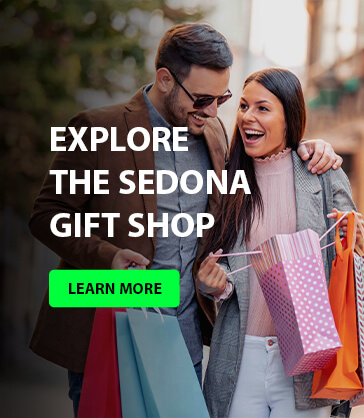 Tickets for the brunch are available for purchase online at www.HumaneSocietyofSedona.com or call 928-282-4679. A partial list of raffle items is available online as well as how the Bruce Marion original piece of art "Haven" was created specifically for HSS fundraising efforts. For those interested in donating raffle items or sponsorship, please contact Betsy Klein, Development Coordinator, at 928-282-4679 or development@thehumanesocietyofsedona.com.
A second adoption event is planned for December 15th at Tlaquepaque. The "Make the Miracle Happen" event is a continuation of The 12 Strays of Christmas and will take place from 1:00 – 5:00 pm and include adoptable pets, food, photos with Santa, and ornaments for purchase on the HSS Holiday Wish Tree. Wendy Lippman and Tlaquepaque are generously sponsoring this event and are offering a $50 gift certificate to every person who adopts a pet that afternoon, either at Tlaquepaque or the shelter. Whiskers Barkery will be donating delicious baked dog bones for kids to decorate and bring home to their own pets or give to shelter pets. This event is free and everyone is invited to attend, including kids and pets. HSS simply requests people come with an open heart to help get as many homeless pets as possible adopted for the holidays.
To promote The 12 Strays of Christmas campaign, HSS will be participating in the Red Rock Fantasy XXII at Los Abrigados on December 4th. Additionally, on November 30th everyone is invited to a special unveiling of the Bruce Marion original piece "Haven" at the James Ratliff Gallery located in Hillside from 5:00 – 7:00 pm.
Pet homelessness is not an issue that is going to end anytime soon. As the first year for the 12 Strays of Christmas campaign, HSS is hoping to make this an annual, signature event to promote adoption as the first choice in pet ownership as well as raise much needed funds. Join HSS in this effort by attending the events and considering adopting another pet.
For more information on the 12 Strays of Christmas events, sponsorship, donations and other ways to get involved, please contact Betsy Klein at 928-282-4679 or development@humanesocietyofsedona.com.