Sedona AZ (May 1, 2014) – Tammie McKenzie is an extraordinary magician. On May 10th, on stage at the Mary Fisher Theatre, she will pull out of her hat, four original, entertaining plays for Sedona's first "24-Hour Theater." She has made theater appear almost instantly before—at Malone University in Ohio, once a year, for over 10 years. Now she is bringing her magic to Sedona.
How does she do it? McKenzie's main secret is collaboration. During the 24 hours before the show, small teams of Sedona's most talented writers, directors, actors, artists, and songwriters will work together behind the scenes to create and perform the four plays.
Learn the backstage secrets behind this astonishing feat of theatrical creativity at OLLI's (the Osher Lifelong Learning Institute's Lunch & Learn program on Wednesday, May 7, from 12:30 – 2:00 p..m. in room 34 of Yavapaii College's Sedona campus (on Cultural al Park Road, across Rte 89A from Red Rock High School).
Join OLLI's Lunch & Learn to meet Tammie, ask questions, and learn more about the theatrical magic of 24 Hour Theater. Everyone is welcome and admission is free. Bring your lunch (or come for complimentary coffee, tea, water, and a little snack) and join in informal conversation at 12:30, or come at 1:00 when the program will begin.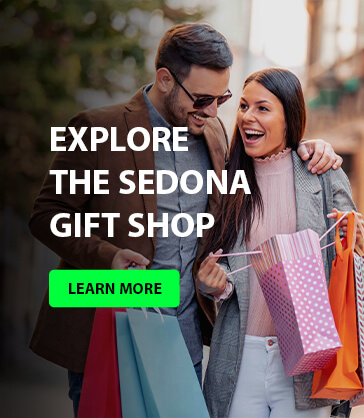 Rumor has it that some of McKenzie's chief cohorts in the exciting new 24-Hour Theater project will join her at this Lunch & Learn program. You may get the inside scoop from Kate Hawkes, Producing Artistic Director of Red Earth Theatre, who will select, train, and supervise the plays' writers and directors; Tom Bird, renowned writing teacher and coach, who will help in recruiting playwrights; Tony Carito, of Zenprov Comedy, and Henry Twombly, of the Anything Goes improv group, who will involve Sedona's most versatile, talented actors; Suzie Schomacher, President of Sedona Performers Alliance, who will arrange for songwriters to compose and perform original songs for each play; and Nancy Robb Dunst and Nubia Owens, who will work with a team of painters to create vivid backdrops for the plays.
OLLI is a local, volunteer, peer-to-peer, adult education program. The Spring term is currently going on and several workshops are still open for enrollment. The catalog is available on line at www.yc.edu/ollisv. For more information about OLLI or the Lunch & Learn program, please call: 928-649-4275.