Sedona AZ (February 10, 2017) – In the blink of an eye, 30 years passes by.
In 1987, Ken and Monica Rowe lived in Phoenix where they owned a successful taxidermy business. But Ken knew it wasn't his life's calling, so he took a class on sculpting at a local community college, and it changed the course of his life. On Friday, March 3, join Ken and Monica as they celebrate Ken's 30th anniversary sculpting wildlife and figurative bronzes. The artist's reception takes place from 4 to 8 p.m. at Rowe Fine Art Gallery in Tlaquepaque Arts & Crafts Village. During the show, Ken will exhibit his very first bronze sculpture, which depicts a white-tailed buck chasing a doe. A surprise animal ambassador will also make an appearance, and Ken will host a quick sculpt from 4:30 until 5:30 p.m.
Over the course of 30 years, Ken was accepted into his first art gallery (Troy's Western Heritage Gallery in Scottsdale), closed the taxidermy business, developed a close friendship with Sedona-based sculptor Ken Payne, relocated to Sedona and, in 2010, opened his own gallery. He has been a working artist in Tlaquepaque since November 1995. Ken estimates that he has sculpted more than 200 pieces that have been cast in bronze and hundreds more that remained in clay.
"I think my work has become more confident over the past 30 years," says Ken. "The sculptures are more dynamic in telling the stories that I want to tell. Now every application of clay has a purpose, and the subjects are defined with a minimum of strokes. I sculpt much faster now – it's more instinctive. I've had so many wonderful experiences of which I draw from, and I'm sculpting as much now as ever."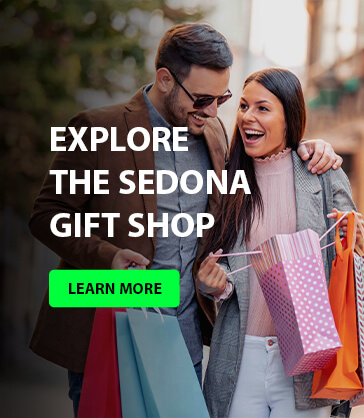 Ken's sculptures have garnered numerous awards over the years. His work has been juried into nine Society of Animal Artist annual exhibitions since 2006. He has participated in shows at the Phippen Museum in Prescott and Desert Caballeros Western Museum in Wickenburg. His work has been published in Western Art Collector, Art of the West and Southwest Art Magazine.
Rowe Fine Art Gallery represents traditional and contemporary southwestern artists. The gallery, located under the bell tower in Patio de las Campanas at Tlaquepaque Arts & Crafts Village, is open seven days a week from 10 a.m. to 5 p.m. For more information, call 928-282-8877 or visit www.rowegallery.com.