Actor to host screenings of film based on his life and career; will do Q&As at each show
Sedona AZ (December 26, 2015) – The Sedona International Film Festival is proud to present the Arizona premiere of "Tab Hunter Confidential" — an award-winning new documentary about the legendary actor — showing Jan. 8-10 at the Mary D. Fisher Theatre. Tab Hunter will be in Sedona to host the film and conduct a Q&A discussion after each screening.
"Tab Hunter Confidential" features Tab's on screen presence punctuated with rare film clips and provocative interviews with friends and co-stars including John Waters, Clint Eastwood, George Takei, Debbie Reynolds, Robert Wagner, Portia de Rossi, Noah Wyle, Connie Stevens, Robert Osborne, and dozens more.
Throughout the 1950s, Tab Hunter reigned as Hollywood's ultimate male heartthrob. In dozens of films — and in the pages of countless movie magazines — Tab's astonishing looks and golden-boy sex appeal drove his fans to screaming, delirious frenzy, making him the prototype for all young matinee idols to come.
Bristling against being just another pretty face and wanting to be taken seriously, Tab was one of the few to be able to transcend pin-up boy status. He earned his stripes as an actor to become a major movie star and recording artist.
But throughout his years of stardom, Tab had a secret. Tab Hunter was gay, and spent his Hollywood years in a precarious closet that repeatedly threatened to implode and destroy him. Now, Tab's dramatic, turbulent and ultimately inspiring life story has become an explosive documentary feature directed by Emmy award winning filmmaker Jeffrey Schwarz.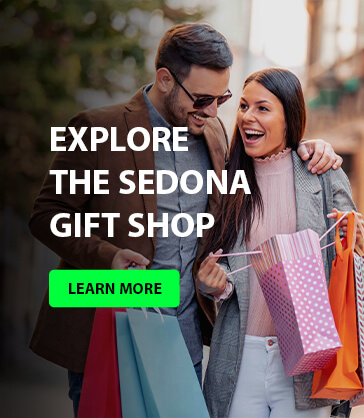 The film has the unique advantage of exclusive, unprecedented access to Tab Hunter himself who shares first hand, for the first time, what it was like to be a studio manufactured movie star during the Golden Age of Hollywood and the consequences of being someone totally different from his studio manufactured image. We will trace Tab's dizzying rise to Hollywood super-stardom, his secret life in an era when being openly gay was unthinkable, and his ultimate triumph when the limelight finally passed him by.
"Tab Hunter Confidential" is an important piece of Hollywood's hidden history that is more relevant than ever in today's obsessive, star-driven, sexuality speculating media.
Meet Tab Hunter in person as he presents the film premiere in Sedona and hosts a Q&A discussion after each screening.
The screenings of "Tab Hunter Confidential" are sponsored by BMO Harris Bank.
"Tab Hunter Confidential" will be shown at the Mary D. Fisher Theatre Jan. 8-10. Showtimes will be 4 p.m. on Friday and Saturday, Jan. 8 and 9; and 1 p.m. on Sunday, Jan. 10. 
Tickets are $12, or $9 for Film Festival members. For tickets and more information, please call 928-282-1177. Both the theatre and film festival office are located at 2030 W. Hwy. 89A, in West Sedona. For more information, visit: www.SedonaFilmFestival.org.