By Nancy Dunst
Sedona AZ (December 1, 2016) – Come Celebrate The Sedona Visual Artists' Coalition New 20th Year Retrospective Art Exhibition for this First Friday Event as they rejoice and honor their commitment to the Arts which will be in the Sedona Art Center Theater Gallery from 5:00-8:00pm (known as the Barn bldg., next to the Special Exhibit Gallery).
There will be one or two works from each of the past 16 year theme exhibitions. The themes spanned from ideas like "2001"; "The 9-11 Exhibit""; "WET: The Poetics and Politics of Water", Sleep On It…Dreamzzz ; "UNBOUNDED: Breaking Through Borders"; "Random Acts of Art", PATHWAYS: A Visual Journey; "Music Of The Earth", Behind Closed Doors and "Who Am I?".
This is exciting and enlightening work which still stands the test of time by artists like David Fischel, Sharron Vincent Porter, Joella Jean Mahoney, John Waddell, Ellen Kamerling, Lea Gracer, Ruth Waddell, Susan Zalkind, Adele Seronde, Laura Pokorny, Nancy Robb Dunst, Jessica Sierra; Lenian Kieth, Rose Moon, Mary Helsaple, Jennifer Epperson, Patty Miller, and many other phenomenal creatives. Also, in the other gallery is this years 2016 SVAC's Annual Exhibition. which is hanging in the Special Exhibitions Gallery, with new work that include the above mentioned themes.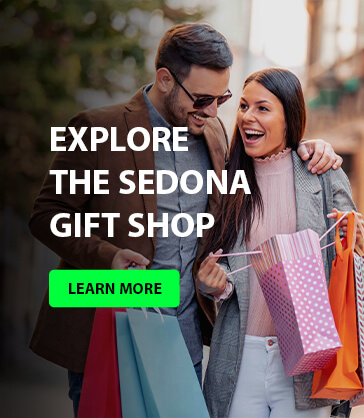 The opening reception will be Friday night, December 2nd from 5-8pm with music, refresh-ments and artists in attendance. Both galleries will also be open Saturday & Sunday from 10-5:00. The exhibits will close on Sunday eve, December 3th.
The Sedona Visual Artists' Coalition, founded in 1996 is a community of 150 plus artists, in the greater Sedona area who work in different media, and who come together to share work and techniques, opportunities and events and in general to have a friendly inspiring experience. We work toward developing an artistic community, which is educational and exploratory in the visual arts and also work to raise consciousness by choosing important issues as themes for our exhibitions.
For more information contact Julee Norton-Cohen at 928-239-9967 or check out our website at sedonaartistscoalition.org.