By Joanna Horton McPherson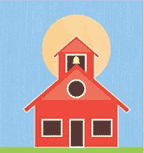 Sedona AZ (November 11, 2020) – In October, the Sedona Village Learning Center preschool benefited from a fundraising dinner (socially distanced, outdoors). A local non-profit, focused on "connecting the community" hosted it: the Sedona Village Partnership solicited many volunteers to launch the dinner event at the home of Camille & Phil Cox in the Village of Oak Creek.  Of the many wonderful ways to describe the event, one is that it was done with sustainability in mind.
Darcy Hitchcock of the Sustainability Alliance supported the event in being part of her Zero Waste Program. "Before COVID," Hitchcock said, "Sedona hosted public events like Day of the Dead and the VegFest, and private events like weddings or business meetings. With a little planning, any event of these events could easily reduce waste by 90 percent or more. Event hosts can use our checklist to decide what practices suit their event and if they can commit to one in each relevant category. We give them an electronic badge to promote their zero waste intentions. We can also certify venues as 'Zero Waste Ready,' having everything in place to make it easy to host a zero waste event." 
Camille Cox oversaw the process for the fundraiser on October 11th. "Prior to event," Cox said, "one completes a plan, done online, and you decide which of the 'menu of actions' you will commit to.  I did that and worked with the committee and chef and wine purveyor to outline what we needed to do to accomplish our goal. Invitations were of course electronic.  The auction items were almost all for local sources. That means we kept our money in the community with little to no drive time."
The four areas of assessment are Food and Drink, Materials, Expo/Vendors, and Trash/Recyclables so the plan addressed all these areas for the 3-course dinner event. "Since the event was on my property," Cox explained, "I set up and measured  the trash bins at the end of the event. I was very concerned that I wouldn't have enough garbage can space, as we only have two – one for recycle and one for regular. I couldn't believe how little trash at the end of the night!"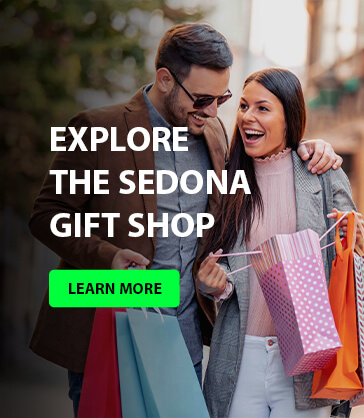 Cox described the steps she and fellow hosts and planners did to complete their checklist "Chef John Ramagli (of Rotten Johnny's pizzeria) transported many of the wine bottles to Sedona Recycles, my husband, Phil, did the rest. We used private china, linens, silver and glasses. Only 50 plastic water bottles and 4 beer cans were used, and those went to Sedona Recycles. My granddaughters and I decorated tables with vases (some others sourced at local thrift stores). All the flowers/greens came from my garden.
The event fulfilled 4 out of the four categories of sustainability. Cox says she owes the successful Zero Waste event to two critical steps: planning ahead, and having a lot of party goods on hand. Cox says, "Chef John did a brilliant job of portioning the servings.  The plate scrapings and food waste was next to nothing. David and Betty Gill contributed various party goods as well."
Food & Drink: Minimize leftover food; Serve meals with minimal packaging; Provide reusable utensils, dishes, etc.; 
Materials: eliminate a welcome packet; minimize hardcopy handouts; minimize signage waste
Expo/vendors: minimize swag or handouts; minimize printing waste
Trash/recyclables: separate trash from compost and recyclables (and arrange for pick up and drop-off); after the event, measure and report
"We hit it outta the ballpark," says Cox. "That was thanks to everyone contributing so much from their personal stash of dishes, linens, etc. I had a single container for the plate scrapings: a kitchen size waste basket. For our entire event, there was only about 5 gallons of food waste.  Excess food (unserved) was divvied up and taken home as delicious leftovers." Cox worked personally to ensure the event was sustainable down to the last detail. "I laundered all the napkins, dishtowels, tablecloths using Melaleuca environmentally friendly detergent.  I lightly dried the linens to reduce time in the dryer or need for ironing."
The event was not only a bright (and safe!) spot in a dark time of coronavirus after months of isolation.Lots of funds were raised for scholarships in the preschool, and the sustainable Zero Waste story is an inspiration. A community can accomplish anything with a little planning, good intentions and a team effort.