Sedona AZ (December 12, 2011) – On Monday December 12th from, 5:30 – 6:30 pm, award-winning photographer Susie Reed will be teaching a class at the Sedona Arts Center entitled "Inside the Jurying Process for Artists". Afterwards, she'll celebrate the publication of the fourth edition of her popular Southwest Rock Art Calendar with a calendar signing.
Reed's class is the first in a series of five Business of Art Workshops the Sedona Arts Center is offering. It's free to Sedona Arts Center members and $5 for non-members. In her class Reed will provide tips to artists of all disciplines for submitting artwork to galleries, shows, competitions and juried exhibitions. She'll explain how to prepare artwork, including how to photograph it and the correct types and sizes of pictures to submit. Drawing on her experience judging art competitions, Reed will share an insider's view of criteria some judges' use to select winners, what they may prefer not to see and more.
Susie Reed is considered a preeminent photographer of prehistoric rock art. Her captivating pictures have been viewed and collected by people in many countries. Reed's new 2012 Southwest Rock Art Calendar features her stunning photos, interesting information about rock art, some of their possible interpretations and a list of North American rock art sites. She first grew interested in the subject in 1995 when while vacationing in Sedona she unexpectedly discovered an amazing array of rock art. For the ten years that followed Reed returned often to photograph pictographs and petroglyphs. Then in 2005 she finally moved to Sedona from the Bay Area to facilitate her work.
During her long journey of discovery Reed learned a lot about archaeology, rock art, ancient traditions, spiritualism, conservation, preservation and more from Forest and Park Service workers, archaeologists, Native Americans, docents, site stewards, shaman and others. She says her greatest influence has been her mentor Coconino National Forest Archeologist Peter Pilles. He's helped her to appreciate the benefit of making people aware of the importance and value of archaeological sites and how to preserve them – messages she often shares along with her photos. Reed's rock art pictures serve a great function. They enable ancient treasures to be seen while leaving fragile sites undisturbed.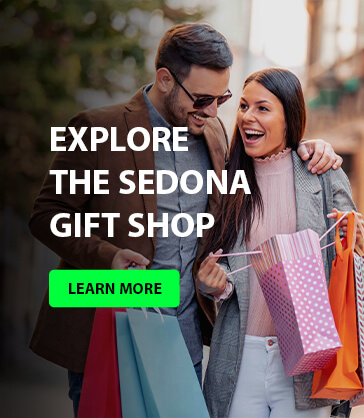 Many of Reed's pictures are in the Coconino National Forest archives. They're also permanently on display in Sedona Visitor and Information Centers thanks to a generous grant she received from the Sedona Arts and Cultural Commission. Goldenstein Gallery in Uptown shows Reed's fine art photography, where during December collectors will receive a free copy of her calendar with canvas giclee purchases.
Susie Reed has a gift for magically making rock art look more vibrant and well defined in her photos than it may appear today, after it's been faded from hundreds of years of exposure. She accomplishes this by skillfully using digital technology, her keen eye and good instincts coupled with a lot of heart, care and respect. There's no doubt that the ancient artists whose creations Reed renders would be pleased with her interpretations.
Pre-registration is required for Susie Reed's December 12th Sedona Arts Center "Inside the Jurying Process for Artists" class, which will take place from 5:30 – 6:30 pm in the South classroom. Following her workshop Reed will be signing her new 2012 Southwest Rock Art calendar. The Sedona Art Center is located at 15 Art Barn Road. To register for Reed's workshop visit their web site at www.sedonaartscenter.com or call 928-282-3809. To see Susie Reed's new calendar and learn more about her visit www.susiereedphotos.com.