By Anne Marie Mackler, Development Director
Sedona AZ (June 21, 2019) – 'S' is for summer, and the first day of this fun season is perfect for launching Some Smug Slug, Sedona Public Library's newest StoryWalk* exhibit at Sunset Park. This hilarious book by Pamela Duncan Edwards, illustrated by Henry Cole, is stock full of alliteration, and it challenges children, and adults, to find the hidden 's' on every page. Head over to the park, skip from frame to frame, and giggle yourself silly in Sedona sunshine as you read the new story.
It's hard to believe that a mere two years ago the Library piloted this literacy project at Sunset Park with a shoestring budget and a lot of enthusiasm. That first StoryWalk exhibit, funded by Goldenstein Gallery, consisted of laminated storybook pages hung with O-rings along the chain link fence in the northwest corner of the park. We literally had to weather the challenges.
The pages flapped in the wind, steamed up in the monsoons, and dried out in blasting heat. But even against the hazards of high desert summers, that first outdoor story survived and succeeded as hundreds of people loved the experience of reading a story outdoors. We knew we had a winner.
It wasn't too difficult to convince additional funders that this notion of bringing literature outdoors was a really good one. With the support of the Arizona Community Foundation, the Langston Family Foundation, and the City of Sedona, StoryWalk is now a permanent literacy activity.
The Library installed 18 heavy duty weather-resistant frames for the story pages, and will purchase and prepare several storybooks each year for the next few years. Some Smug Slug is number four, and according to Harper Collins, "Pamela Duncan Edwards and Henry Cole have created another alliterative tale that will have children snorting out loud at the surprise ending for this very smug slug."
Starting today, you can scuttle from one frame to the next at Sunset Park. Begin near the toddler playground and begin you walk along the half-mile, paved, accessible path. Every thirty feet you will learn more about the smug slug's slow sojourn up the mystery slope. Enjoy the literacy tips we offer in Spanish and English to help children engage with the book.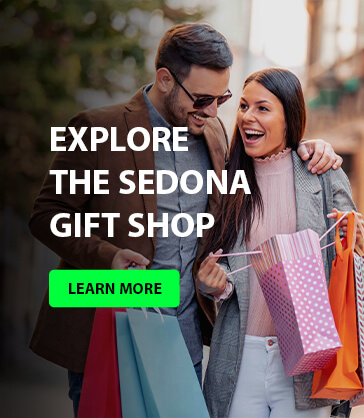 The target audience for StoryWalk includes in-home child care providers and families with small children. We hope to reach the youngest children of the youngest parents, offering another opportunity to be their children's first and best teacher.
Local schools, businesses, and other groups are encouraged to enjoy StoryWalk, and share your experience with us. Your input is vital to the growth and continued success of this project.
A dad and his two young children were enjoying StoryWalk last winter, and he said it was as if his kids were on a treasure hunt. "They can't wait to find the next set of pages," he explained.
StoryWalk exhibits will be available soon for patrons to check out. You'll can use them for birthday parties, picnics, or other fun events. Watch for details in the coming months.
Please enjoy the summer and this new storybook. To learn more about all that we offer at Sedona Public Library, a non-profit charitable 501(c)(3) organization, or to make an online gift, please visit us at www.sedonalibrary.org.
*StoryWalk is a trademarked activity first developed by Anne Ferguson of Montpelier, Vermont.