By

 Meredith Clark, Youth Services Assistant
Sedona AZ (July 24, 2014) – The science-themed summer reading program experiment has been completed, and the results are conclusive: this summer was a lot of fun! Over 250 Sedona kids from birth to 18 participated in the Library's summer reading program, logging in about 1,500 hours of reading.
We explored science through programs about music, recycling, and gardening. We hosted new performances with record attendance, like the world-class Fratello Marionettes, and we met the famous Stumpy the Tortoise and Wildman Phil. The Library also introduced new hands-on kids' technology like Sphero, Air Swimmers, and Snap Circuits, and kids even played with modern photography special effects.
The Children's Room at the Library was bustling with activity all summer long. Our regular programs like Paws to Read, where children read to therapy pets, and story time were well attended. The children earned books, swim passes, and rewards for reaching their reading goals. Instead of toys, this year they really enjoyed taking home science experiments as their prizes.
They loved making Fake Snot, Magic Illusion Tubes, Chicken in a Cup, and Constellation Makers. Scientist-Librarians Karen Mack and Meredith Clark had as much fun as the kids, excited about the passionate participation of Sedona's youth.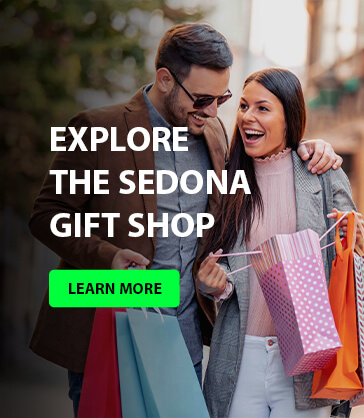 There's just one more summer program the kids won't want to miss—the end of summer party! This Saturday, July 26, at 11:00 a.m., join us at the Library to explore the science of getting funky. Three Trees will get the party rolling with his mesmerizing drumming. The kids will get a chance to try their hands at drumming as well, and what's a party without some face painting? Dancing, treats, science experiments, and drumming all combine for the perfect chemistry for a party.
Thankfully, just because the summer has come to an end doesn't mean the fun does. As the school season kicks back into gear, the Library will keep putting new titles on the shelves and continue to offer engaging and exciting programs. This fall, kids can look forward to Team Mastermind, class visits, and more hands-on technology programs as well as a babysitter certification course. Story time season will also kick back into full swing come September. Keep an eye out for more information about new programs coming out and old favorites back on the schedule. We are so proud of Sedona's little scientists and their voracious reading appetites!
Sedona Public Library is a 501(c)(3) non-profit corporation. The land on which our beautiful library sits was donated, and the library building was constructed with private funds and is entirely debt-free. Donations and grants allow us to continue to offer free and innovative services to residents and visitors. Your tax-deductible donation may be sent to: Sedona Public Library, 3250 White Bear Road, Sedona, AZ 86336.