Sedona AZ (May 15, 2013) – Our Voices Are Alive continues the Workshops for Women series with "What If: An Improv Play Shop" at Studio Live on Sunday May 26th at 2pm.
Building on a successful 6-woman concert at Studio Live in December, Our Voices Are Alive is expanding into a grassroots movement. In partnership with the Verde Valley Sanctuary and the Sedona Performing Arts Alliance, Our Voices Are Alive is providing workshops and events for the creative self-expression of women in Northern Arizona.
All workshop proceeds will benefit the Verde Valley Sanctuary, a multi-service agency that responds to the presence of family violence and sexual assault in our community.
What If: An Improv Play Shop – Marieve Shalome Trueth
The most riveting expressions of our Selves is often the most truthful. When we access that which is deeply true for ourselves, we strike a chord with what is deeply true for others as well. In that space we feel our human connection. The theater improv exercises in this playshop were designed for actors to search within themselves for the eternal truths (about their emotions, their values, and their characters) that would allow them to portray strangers with honesty. For the lay person, practicing expressing these truths emboldens us to allow them to come forth more naturally more often, for more authentic living.
Marieve Shalome Trueth, ('True'), studied Acting, Movement and Voice at Cornish College of the Arts in Seattle WA and Writing and Directing at The Art Institute of Seattle. She has trained in Improv with UCB New York (Upright Citizens Brigade), and Matt Smith at Freehold Theater (Seattle). She toured as part of the LAFFHOLE Comedy Troupe performing at Bumbershoot (Seattle's Premiere Music and Arts Festival), The Bridgetown Comedy Festival (Portland OR), and the Sasquatch Music Festival Comedy Stage (at the Gorge in George WA). She was a host, writer, and producer of "Lo-Ball Comedy" a weekly comedy show in the Ballard area of Seattle. True performed Stand Up Comedy for 4 years and was seen on "Big Night Out" on the Seattle Channel, was a featured comedian on Comcast on Demand. She was a regional finalist on Nick at Nite's "Funniest Mom in America," and was in the top 10 of NBC's Talent Search "Stand Up for Diversity."
True can be contacted by email at MadHagStudios@Gmail.com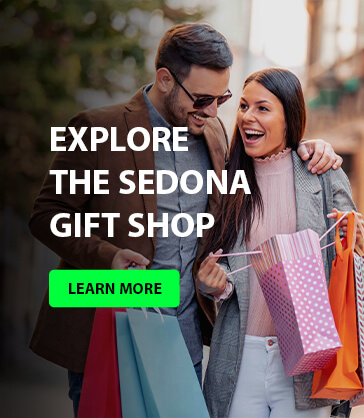 Class size is limited to 20 participants for more one-on-one experience with the facilitator. The workshop fee is $20.00, and registration is recommended. Scholarships are available upon request. Please call 928.282.0549, or visit: www.studiolivesedona.com for more information.
Founding members and facilitators of Our Voices Are Alive intend that in the workshops all women be given the strength and inspiration to embrace the following: "I am a gift to this world. I embody strength, love, and compassion. I fully accept, respect, and celebrate all that I am. My authenticity is needed. I am the catalyst for my own empowerment. I am enough. The time has come to express myself courageously! I join with my sisters around the world to serve as a point of love and compassion that uplifts and nurtures the whole planet, bringing comfort, relief, humor, and understanding wherever I am."
Subsequent workshops for women will be held one Sunday a month from 2:00 pm to 4:00 pm at Studio Live in West Sedona.
For more information please contact the Sedona Performing Arts Alliance/Studio Live at (928)282-0549. Tickets are available online at www.studiolivesedona.com or at the Studio Live box office located at 215 Coffeepot Drive in West Sedona.
The Sedona Performing Arts Alliance is a nonprofit organization, 501(c)(3) that serves as a catalyst for community development through quality arts programming. We are dedicated to the advancement of the performing arts through education, live performance and artist support.