Sedona AZ (April 17, 2013) – Our Voices Are Alive continues the Workshops for Women series with "Made To Move: Empowering Mind, Body & Spirit" at Studio Live on Sunday April 28th at 2pm.
Building on a successful 6-woman concert at Studio Live in December, Our Voices Are Alive is expanding into a grassroots movement. In partnership with the Verde Valley Sanctuary and the Sedona Performing Arts Alliance, Our Voices Are Alive is providing workshops and events for the creative self-expression of women in Northern Arizona.
All workshop proceeds will benefit the Verde Valley Sanctuary, a multi-service agency that responds to the presence of family violence and sexual assault in our community.
Made to Move – Sally Gebler and Wendy Lindahl www.madetomove.com
Are you ready to move more deeply from your head to your heart? Are you ready to become more comfortable and free in your body and learn to trust your inner guidance for creativity and life pathways? Come learn to access your joy, freedom, connection and flow through this dance and movement workshop that focuses on empowerment for body, mind and spirit. You will be amazed at how these simple steps toward self awareness and embodied living can also be so much fun!
Sally Gebler is a movement artist. With her wide range of classical dance styles and techniques, her inclusion of sign language and mime, her work is intriguing, creative, humorous and imaginative. A seasoned performer and choreographer, she has accompanied poetry, stories, music and silence, most recently with the Sedona Sacred Dance Guild. "Dancing from the inside out" and improvisation are her springboards of inspiration, resulting in a visual offering that moves the soul. A native of North Carolina, she has been dancing since the age of six, receiving one of the first dance scholarships from UNC-Greensboro. She was chosen to attend the Governor's School of N.C., N.C. School of the Performing Arts, and the London Contemporary School of Modern Dance. Sally is also a facilitator of uplifting and healing movement for women's retreats, creating a safe environment for participants to release negative emotions, access clarity on personal issues, and release stuck energy. The result is an experience of authenticity & regaining the innate sense of our body's wisdom. Sally resides in Oak Creek Canyon north of Sedona with her husband Tom and certified therapy dog, Pebble. Contact: sallydances@gmail.com
Wendy Lindahl M.A., is a Dance/Movement Therapist, Yoga Teacher, Wellness Mindfulness Consultant currently at Sedona's Mii Amo Spa at Enchantment Resort. Receiving her Masters of Arts in Dance/Movement Therapy in 1987, Wendy has continued to study and blends all forms of Dance into her unique teaching style including, Gabrielle Roth's 5Rhythms, Soul Motion, NIA, Contact Improv, YogaDance and Moving Meditations. Wendy facilitates soulful movement experiences in and outdoors for retreats and enjoys offering opening and closing events at the "Women in Spirituality" and other conferences. She currently performs with Sedona Sacred Dance Guild. Wendy also leads song and movement with Dances of Universal Peace. Wendy loves reminding people of their "dancing and singing spirit" to celebrate life through the joy and authenticity of our true nature. She brings her all to the moment and it's expressed in her dance with life. Contact Wendy at wewdance1@aol.com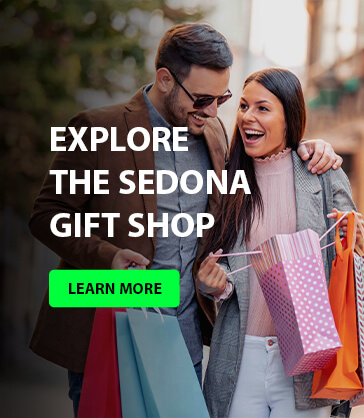 Class size is limited to 20 participants for more one-on-one experience with the facilitator. The workshop fee is $20.00, and preregistration is recommended. Scholarships are available upon request. Please call 928.282.0549, or visit: www.studiolivesedona.com for more information.
Founding members and facilitators of Our Voices Are Alive intend that in the workshops all women be given the strength and inspiration to embrace the following: "I am a gift to this world. I embody strength, love, and compassion. I fully accept, respect, and celebrate all that I am. My authenticity is needed. I am the catalyst for my own empowerment. I am enough. The time has come to express myself courageously! I join with my sisters around the world to serve as a point of love and compassion that uplifts and nurtures the whole planet, bringing comfort, relief, humor, and understanding wherever I am."
Subsequent workshops for women will be held one Sunday a month from 2:00 pm to 4:00 pm at Studio Live in West Sedona.
For more information please contact the Sedona Performing Arts Alliance/Studio Live at (928)282-0549. Tickets are available online at www.studiolivesedona.com or at the Studio Live box office located at 215 Coffeepot Drive in West Sedona.
The Sedona Performing Arts Alliance is a nonprofit organization, 501(c)(3) that serves as a catalyst for community development through quality arts programming. We are dedicated to the advancement of the performing arts through education, live performance and artist support.