Sedona AZ (January 15, 2013) – Studio Live presents Baba Shibambo, a South African multi-instrumentalist and international recording artist, for an evening of traditional ancestral music Saturday, January 26th at 7:30 pm. Tickets are $15.00 general admission, doors open at 7:00 pm.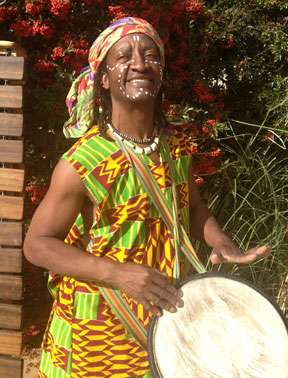 The Music of the Zulu Ancestors show will feature selections from Shibambo's solo CD, African Skin on Skin, Reflections of a South African Hand Drummer. This original music, written by Shibambo, is a compilation of ancient African tribal rhythms. It blends the age-old teachings of the elders of long ago Africa with reflections of life in the Apartheid era and the personal trials of modern day life. During this performance, Shibambo will sing in English and Zulu, plus several other tribal languages including Venda, Shangaan, Xhosa, Sotho, and Pedi. The music is deeply hypnotic, healing, and mesmerizing.
Baba Shibambo grew up in South Africa during the Apartheid era. Under his mother's tutelage, he started playing drums at an early age. Shibambo is a descendent of the Royal Shibambo Family, from the court of the amaZulu people in South Africa. His family was esteemed as the keepers of the skins and guardians of the tribal rhythms. In his ancestral tradition, Shibambo continues to follow this path reviving and preserving the heritage of his people through the beat of the drum.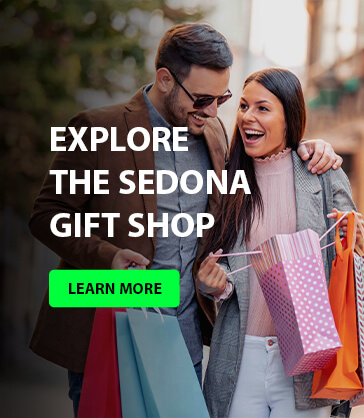 During apartheid, Baba Shibambo's music became a vehicle for cultural awareness and freedom of expression. In South Africa he formed the band AZUMAH which performed for Nelson Mandela's historic prison release and subsequently toured with the stage production, Ipitombi, performing worldwide for over 10 years playing to audiences in Israel, Africa, England, Ireland, and other European locations. In 1993 Shibambo and his band AZUMAH was invited to come to the United States to be part of the Northern Arizona University's World Peace Festival. AZUMAH quickly gained notoriety on the West Coast. To this day, long-term residents of Sedona and Flagstaff still stop Shibambo to walk down memory lane sharing stories of great times they had while enjoying the band's music. Since the time of AZUMAH, Shibambo has penned, choreographed and directed his own stage productions that have been commissioned by the South African Arts Council, the Arizona Commission for the Arts, and the Arts Endowment. Shibambo currently teaches African drumming and Zulu culture in school systems here in Arizona and in California.
Reuniting after 12 years with Shibambo for this performance is Collette Sipho Mabingani, one of the original members of AZUMAH. Mabingani is an active composer, instrumentalist and educator. He has composed music for orchestra, band, string quartets, trumpet and piano duets. His music can be found in Hollywood movies and independent films. Currently, he is completing a doctoral degree in music composition at Arizona State University. The creative approach for Mabingani is to utilize African and Western rhythms, melodies, and harmonies to create music that is a unique blend of both traditions. Underlying his passion for World Music is his experience of the transformational power of uniting sounds from across the globe to create unique, fresh, and inspirational music that can be appreciated by people from all walks of life.
For more information please contact the Sedona Performing Arts Alliance/Studio Live at (928)282-0549. Tickets are available online at www.studiolivesedona.com or at the Studio Live box office located at 215 Coffeepot Drive in West Sedona.
The Sedona Performing Arts Alliance is a nonprofit organization, 501(c)(3) that serves as a catalyst for community development through quality arts programming. We are dedicated to the advancement of the performing arts through education, live performance and artist support.