Sedona Film Festival presents new Nicole Kidman film and award-winning documentary
Sedona AZ (April 1, 2013) – The Sedona International Film Festival is proud to present the Northern Arizona premieres of "Stoker" (starring Nicole Kidman) and "The Last White Knight" (award-winning documentary featuring Morgan Freeman and Harry Belafonte) showing April 9-12 at the Mary D. Fisher Theatre.
STOKER
Academy Award-winner Nicole Kidman stars with Matthew Goode and Mia Wasikowska in acclaimed Korean filmmaker Park Chan-Wook's first English-language psychological thriller "Stoker".
When India Stoker (Mia Wasikowska) loses her beloved father and best friend Richard (Dermot Mulroney) in a tragic auto accident on her 18th birthday, her quiet life on the family's secluded estate is suddenly shattered. Exquisitely sensitive, India exhibits an impassive demeanor which masks the deep feelings and heightened senses that only her father understood.
India finds herself drawn to her father's long-lost brother, Charlie (Matthew Goode), who unexpectedly arrives for the funeral and decides to stay on with her and her emotionally unstable mother, Evie (Nicole Kidman). While India initially mistrusts her charming but mysterious uncle, he fascinates her as well, and she begins to realize how much they have in common.

As Charlie reveals himself to her little by little, India becomes increasingly infatuated with her charismatic relative and comes to realize that his arrival is no coincidence. With her uncle to guide her, she is about to fulfill her unusual destiny.
"Stoker" will be shown at the Mary D. Fisher Theatre April 9-12. Showtimes will be 7 p.m. on Tuesday and Wednesday and 4 p.m. on Thursday and Friday.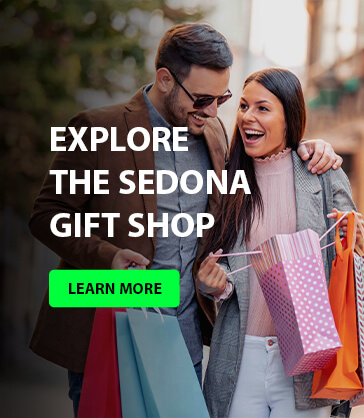 THE LAST WHITE KNIGHT
Two-time Emmy-winner Paul Saltzman's award-winning and courageous new documentary "The Last White Knight" was inspired by an incident during the early 1960s when he journeyed to the Deep South as a civil rights worker to help with voter registration in Mississippi, one of the hard-core bastions of the Old South. One of the first days he was there he was assaulted by a group of young men led by Byron "Delay" De La Beckwith, the son of the man convicted of killing civil rights activist Medgar Evers.
Decades later, Saltzman returns to the south to meet with Beckwith and see what, if anything, has changed in the New South. He interviews a wide variety of people from Harry Belafonte, the celebrated singer and civil rights activist, who recounts his own experiences during the voter registration drive; actor Morgan Freeman (who was born, and now lives, in Mississippi); a top FBI official, who discuss the close links between the police and the Klan during the period; to a group of kids from different races who are best friends; and (chillingly) a trio of dedicated, unregenerate Klansmen.
Saltzman's talks with Beckwith form the backbone of the film. Beckwith is a fascinating and forthright subject, oozing old school Southern charm and bonhomie, extolling the virtues of the black nanny who basically raised him while remaining faithful to the racist attitudes handed down to him by his parents. At the same time, Beckwith is well aware that he's one of the last of his kind. His children don't adhere to the old ways and he's the last in his family to be involved with the Klan.
The conversations with Beckwith humanize someone we would normally dismiss and vilify immediately, exploring the possibilities of reconciliation between Beckwith and the filmmaker. "The Last White Knight" tells a deeply personal story of healing, forgiveness and civil rights history.
"The Last White Knight" will be shown at the Mary D. Fisher Theatre April 10-12. Showtimes will be 4 p.m. on Wednesday and 7 p.m. on Thursday and Friday.
Tickets are $12, or $9 for Film Festival members. For tickets and more information, please call 928-282-1177. Both the theatre and film festival office are located at 2030 W. Hwy. 89A, in West Sedona. For more information, visit: www.SedonaFilmFestival.org.