By Dr. Marta Adelsman
Sedona AZ (June 6, 2012) – When I started writing this article, each attempt to put words on paper resulted in inner roadblocks. I couldn't make anything work. The writing usually flows for me, and it just wasn't happening! Then…
My son, Ethan, sent me an article along with the statement, "Mom, I think you'll enjoy this. It sounds like stuff you write and talk about."
In the article, the author interviewed a sports consultant named Garrett Kramer. Kramer advocates something he calls "stillpower." For athletes, getting in the zone necessitates becoming inwardly still rather than trying harder. The stillness opens them to possibilities rather than narrowing their view into a specific focus. When this happens, instead of struggling toward training goals, athletes become present to the activity of the moment. They drop obsession with winning or losing, and training becomes fun.
Stillpower is about stopping the frenzy in all arenas of life. It means the opposite of grinding out solutions and forcing performance results. It involves letting go of the instinct to control outcomes. Kramer coaches people to take their foot off the gas and to stop trying to be "in the zone." When we stop controlling, we begin to tap into a success mindset that has given up striving for success.
The result is a true "in the zone" mentality that manifests as the ability to become absorbed into whatever happens in the present moment, without regard for past or future. It's a space that feels easy, effortless, and free from force.
Society has trained us to view the mind's tendency to label and control as the highest state from which to operate. However, says Kramer, this control really represents a lower-quality state of consciousness that makes life more complicated. When I attempt to control and operate from my mind, I often feel like I'm paddling a canoe upstream against the current, and everything seems like a struggle.
This month, I forgot my usual practice of allowing an idea for an article to arise from a place deeper than my mind. Once the subject matter arises, I can then use my mind to shape the article as a sculptor shapes clay. The mind is not in charge. Rather, it becomes an instrument in the hands of that deeper awareness.
The interview with Kramer served as a beautiful reminder for me to write from that deeper place. I stopped paddling upstream and allowed the current of inner creativity and wisdom to turn the canoe around into a downstream direction. The writing once again felt easy. No more wrestling with words and ideas that went nowhere.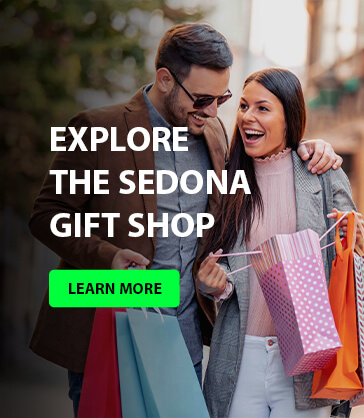 I had found the zone.
The name of Garret Kramer's book is Stillpower: The Inner Source of Athletic Excellence.
Dr. Marta Adelsman practices in the Verde Valley as a Life Coach in Communication and Consciousness. She received her doctorate in Psychology from The Chicago School of Professional Psychology and her Life Coach training from The Institute for Global Listening and Communication.  
Dr. Adelsman's June class schedule is as follows:
June 23, Sat., 1:00-2:00 PM. Awake & Aware Class, Say What You Really Mean. Due to its popularity, this class is being repeated. You will identify specific words and phrases that inadvertently spark a reaction in others. Learn alternate words and phrasing that communicate cleanly and clearly. $10 per person, Healing Arts Center, 753 N. Main St., Cottonwood. Pre-registration required. Call 928-451-9482 or email drmartacoach@gmail.com.

June 26, Tues., 2:45-4:00 PM. Chat 'n' Chew, Peace Maintained. In this world of financial uncertainty, natural disasters, wars, etc., Marta believes you can maintain a continual sense of inner peace. Learn ways that you can nurture inner calm that stays with you through times of fear and stress. $10 per person, Jerona Java Café, Cottonwood.

June 30, Sat., 1:00-2:00 PM. Awake & Aware Class, Awakened Parenting and Grand-parenting. Inevitable challenges come to children as they grow and mature. Learn relationship principles that will support you to instill high self-esteem and confidence in children that will equip them to face life successfully. $10 per person, Healing Arts Center, 753 N. Main St., Cottonwood. Pre-registration required. Call 928-451-9482 or email drmartacoach@gmail.com.