Sedona Film Festival presents all-star cast in comedy and award-winning documentary
Sedona AZ (March 9, 2013) – The Sedona International Film Festival is proud to present the Northern Arizona premieres of "Stand Up Guys" (starring Al Pacino, Christopher Walken and Alan Arkin) and "Koch" (an award-winning documentary about the late mayor of New York City) at its Mary D. Fisher Theatre. Both films will show March 18-22 at the festival's arthouse theatre venue in West Sedona.
STAND UP GUYS
"Stand Up Guys" stars Academy Award-winners Al Pacino, Christopher Walken and Alan Arkin in a tough but touching action comedy as retired gangsters who reunite for one epic last night.
Val (Al Pacino) is released from prison after serving twenty-eight years for refusing to give up one of his close criminal associates. His best friend Doc (Christopher Walken) is there to pick him up, and the two soon reteam with another old pal, Hirsch (Alan Arkin). Their bond is as strong as ever, and the three reflect on freedom lost and gained, loyalties ebbed and flowed, and days of glory gone by. And despite their age, their capacity for mayhem is still very much alive and well.
Bullets fly as they make a hilariously valiant effort to compensate for the decades of crime, drugs and sex they've missed. But one of the friends is keeping a dangerous secret — he's been put in an impossible quandary by a former mob boss, and his time to find an acceptable alternative is running out. As the sun rises on the guys' legendary reunion, their position becomes more and more desperate and they finally confront their past once and for all.
"Stand Up Guys" also stars Julianna Margulies and is directed by Oscar-winner Fisher Stevens, who won an Academy Award for "The Cove".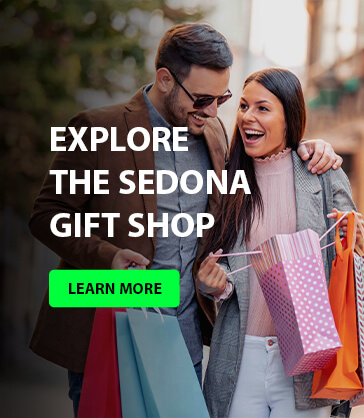 KOCH
Former Mayor Ed Koch is the quintessential New Yorker. Still ferocious, charismatic, and hilariously blunt, the late Koch (who was 88 when the film was made) ruled New York from 1978 to 1989—a down-and-dirty decade of grit, graffiti, near-bankruptcy and rampant crime. First-time filmmaker (and former Wall Street Journal reporter) Neil Barsky has crafted an intimate and revealing portrait of this intensely private man, his legacy as a political titan, and the town he helped transform. The tumult of his three terms included a fiercely competitive 1977 election; an infamous 1980 transit strike; the burgeoning AIDS epidemic; landmark housing renewal initiatives; and an irreparable municipal corruption scandal.
Through candid and colorful interviews, rare archival footage and photographs, and verité footage, this new documentary takes the viewer on a journey back to a time when the city was beset by near bankruptcy, high crime, graffiti and collective depression. It chronicles how Ed Koch gave the city its morale back, while engaging in exhausting confrontations with his critics.
"Koch" is a portrait of a lion in winter as the onetime celebrity strains to remain in the spotlight. We watch the former mayor glad-hand at campaign stops, hobnob with political well-wishers on election night, appear on television and radio and speak in front of small groups. He puts on a stiff upper lip as he is snubbed by Andrew Cuomo, son of his bête noir Mario Cuomo, on election night. We see his spirits brighten at his Gracie Mansion birthday party when Mayor Bloomberg announces the renaming of the Queensboro Bridge in his honor. By the end, we come to realize that while Koch is mortal like the rest of us and cannot overcome the inevitability of old age, he will "fight the fight" to the end.
Both films will be shown at the Mary D. Fisher Theatre March 18-22. Showtimes for "Stand Up Guys" will be 4 p.m. on Monday and Tuesday and 7 p.m. on Wednesday and Friday. "Koch" will show at 7 p.m. on Monday and Tuesday and 4 p.m. on Wednesday and Friday. (There will be special screenings of "Nairobi Half Life" on Thursday, March 21).
Tickets are $12, or $9 for Film Festival members. For tickets and more information, please call 928-282-1177. Both the theatre and film festival office are located at 2030 W. Hwy. 89A, in West Sedona. For more information, visit: www.SedonaFilmFestival.org.