Jerome AZ (April 26, 2019) – Another great spring evening is in store for locals and visitors in this mile high mountain town. First Saturday Jerome Art Walk on May 4th will be a party filled with art, music, refreshments and great conversation at the many amazing galleries and studios. A free shuttle will whisk you from The Old Jerome High School to Made in Jerome Pottery and everywhere in between. Walking the inviting streets is another easy option for art lovers. Jerome First Saturday Art Walk has become the best Saturday activity in the Verde Valley… at least according to many art lovers who are slowly savoring each section of this thriving art community. There is so much to see that it is impossible to visit everything in one walk.
Cody DeLong: Cody will be rafting through the Grand Canyon during art walk this month, but you can stop in and see many new works, his studio will be open until 5pm.  Visit Cody's studio at 300 Hull Ave., between the visitor's center and spook hall. www.CodyDeLong.com.
Join Puscifer the Store and Four Eight Wineworks, Arizona's only wine cooperative during the Jerome Art Walk. Enjoy music, snacks, and check out our Arizona wine, craft beer, and house-made gelato. We're located at 140 Main Street in Jerome.
The Jerome Artists' Cooperative Gallery: "One Artist's Journey with Marjorie Claus" continues at the Jerome Artists' Cooperative Gallery as Marjorie demonstrates her process of creating colorful contemporary batik paintings on fabric. Batik is a process that uses hot wax as a resist to dyes on fabric. In 2009 UNESCO awarded Indonesia the "Intangible cultural heritage" award as batik cloth and patterns permeate every aspect of Indonesia lifestyle. Marjorie traveled, lived and worked in Indonesia and Singapore from 1974-1982, which formed the basis of her broad experience with batik. Please join Marjorie for a demonstration of batik, and a reception for the artist on Jerome's First Saturday Art Walk, May 4, from 5-8pm. Refreshments will be served. The show runs till May 29. OPEN DAILY 10AM – 6PM. 928-639-4276. info@jeromecoop.com. Contact Marjorie at mclaus@cableone.net.
The Jerome Artists' Cooperative Gallery is comprised of 35 local member-artists who work in a wide variety of media. To become a member, please stop by the gallery at 502 Main Street, or download an application at www.jeromecoop.com.
Please join Zen Mountain Gallery for May Art Walk. Zen Mountain Gallery is an eclectic mix of over 60 local artists including painting, photography, pottery, jewelry, and glass. The gallery has new work from ceramic artist Michael Bolen, new Impressionistic paintings of Jerome from Mark Hemleben and new carved wooden sculptures from Richard Faye. Please Join Zen Mountain Gallery for a taste of Arizona wine from Vino Zona and a chance to find a new art treasure.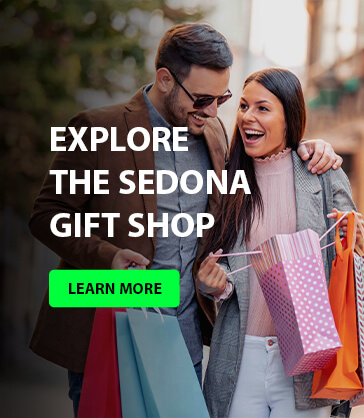 Pura Vida Gallery, where Life is Good. "Pura Vida…Life is Good."
The award-winning gallery is honored to offer American handcrafts from over 120 artists working in organic forms and exciting colors in ceramics, jewelry, art to wear, garden art, and blown glass that all convey the true essence of the artist that created each one-of-a-kind piece. http://www.puravidagalleryjerome.com/
Made in Jerome Pottery will have new work fresh from the kilns of our local potters and Don Lash brought some new pots made the ancient way! There will be music in the kiln yard! So come on by and linger for a while! Check out our Facebook page!
Firefly Gallery is always a must-see stop during Art Walk. Firefly was created from love and appreciation for the outdoors, nature, changing seasons and gardening, with the idea to bring a touch of the outside indoors. They have both functional and decorative items for your home, outdoor living space, and garden. http://fireflyjerome.com/index.html
Make a night of it on May 4th from 5:00 to 8:00 PM.  Have dinner at one of the great restaurants or spend the night at a Bed and Breakfast. With gallery openings, open studios, live music and delicious treats at some stops, this is one spring night that will delight. Wine tasting, live music at The Mile High Grill and The Spirit Room. Come for the art, stay for the fun.