By Cheryl L. Yeatts, Manager of Sedona Public Library in the Village
Sedona AZ (December 8, 2017) – Sedona Public Library, in partnership with Arizona Humanities, is pleased to announce the return of Arizona Speaks programs to our community. These programs will be held at the Church of the Nazarene, 55 Rojo Drive in the Village of Oak Creek. All presentations begin at 1:30 p.m.
We have scheduled some outstanding speakers and presentations over the next several months: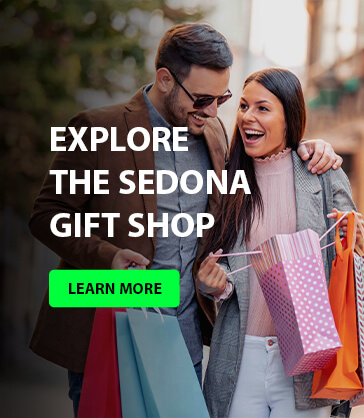 Monday, December 11: What do Wyatt Earp, Billy the Kid, and John Wayne have in common? Legends have grown up around them. Writers have altered, exaggerated, and sometimes lied about the stories of these folk heroes. During his program "Arizona's Wild Myths and Legends", author and historian Jim Turner will examine how the legends developed and discuss their impact on the way we view the past, act in the present, and build the future. 
  
Wednesday, January 10:  Dr. John Westerlund, American West historian from Flagstaff, will share his new program "Flagstaff Pioneer John Elden:  Murder, Mystery, Myth, and History." The presentation examines the infamous 1887 murder of Johnny Elden, Jr., the young son of pioneer John Elden. Johnny's gravesite is perhaps the most visited in Northern Arizona. But was the child really murdered?—find out at this fascinating program.
  
Monday, February 5:  Dr. Betsy Fahlman, Professor of Art History at Arizona State University, will present "African American Art, Fort Huachuca, and World War II."  Fort Huachuca in Sierra Vista is the surprising site of a remarkable story of African American art during World War II. Central to the chronicle is Arizona painter Lew Davis. The base was home to two black divisions, and Davis painted murals for the two segregated officers' clubs, as well as organizing an exhibition of 86 works by 37 African American artists. Dr. Fahlman will cover the works and contributions of Davis in this session.
  
Wednesday, March 7:  Award-winning author, historian, and lecturer Jan Cleere will present "Legacies of the Past:  Arizona Women Who Made History." Many early Arizona women became known for their fortitude in the face of adversity, their confrontation of extraordinary and sometimes dangerous situations, their adventuresome spirits, and their dedication to improving the lives of others. This program details the lives of remarkable Arizona women who had an impact on the territory and the state.
These programs, funded by Arizona Humanities and Friends of the Sedona Library, are free and open to the public. Thanks to the Church of the Nazarene for providing the venue for Arizona Speaks programs.
For more information about Arizona Speaks programs, please contact Cheryl Yeatts, Manager of Sedona Public Library in the Village at 928-284-1603 or email voc@sedonalibrary.org.
 
Sedona Public Library is a 501(c)(3) nonprofit organization. We are grateful for the support of the City of Sedona, Yavapai and Coconino Counties, businesses and foundations, and individuals like you. Your tax-deductible donation may be sent to: Sedona Public Library, 3250 White Bear Road, Sedona, Arizona 86336.