Clarkdale AZ (December 1, 2020) – When the 2020 azcentral.com Arizona Wine Competition announced its awards this year, several wines produced by students of Yavapai College's Southwest Wine Center were winners. The 2019 Viognier won Best in Class; Silver Medals were awarded to three wines: 2018 Hopper, 2018 Delta, and 2019 Joy; and the 2018 Cabernet Sauvignon, 2018 Noble One, and 2019 Piquepoul Blanc were awarded Bronze Medals. 
The Arizona Republic has hosted the Arizona wine competition since 2010. Nineteen regional sommeliers, restaurant owners and wine professionals judged the 232 entries from 27 wineries at Mountain Shadows Resort in Paradise Valley on Nov. 2nd. Strict guidelines were followed during the tasting to prevent the spread of COVID 19. 
Students at YC's Southwest Wine Center (SWC) can choose to study Viticulture, Enology, or both. The Enology programs are where the students learn the science of evaluating and making wines. A crew of students worked together to create the Best in Class Viognier: Brandon Lang, Dana Dellis, Elizabeth Krecker, Jack McFarland, Aaron Mason, Erica Lindsay, Nancy Boschetto, Amanda Oswald, Kim Schneider, and Steve Gesell. The students paid close attention in their classes, learned how to work the equipment, and then applied their education to winemaking. They worked as a team, asking each other for ideas and second opinions. The crew decided to ferment the Viognier in the concrete egg and inoculate it with 4600 yeast. "It can make you a little nervous when Michael hands you the book of yeasts and tells you to pick one, especially when it's one of your first days in class." said Amanda Oswald, one of the winning students. 
Winemaking is part art and part chemistry. The wines produced at SWC are truly a manifestation of the choices made by the student-winemakers. Although Michael Pierce, Director of the Viticulture and Enology programs, teaches the chemistry, science, and math behind winemaking, he believes in giving his students free rein in making their wines. Amanda Oswald said, "Even though we were just learning, we had a lot of autonomy in our winemaking choices. Michael put a lot of trust in us and only intervened to save us from complete disaster."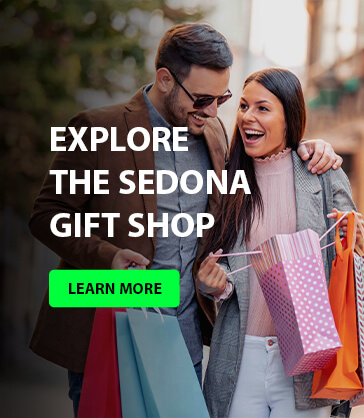 The crew of winemakers that produced this years' best Viognier in Arizona are ecstatic about their win. After last year's Viognier won Best in Show there were high expectations for this year. People expect the SWC Viognier to be delicious— and it is! 
One measure of the SWC's success is how many other graduates, who have started their own labels, also won top awards this year. Heartwood Cellars, run by Dan and Valerie Woods, won the Growers Cup Best Dessert Wine for Romance, Best of Class: Non-Traditional Red Blends for 2018 Serendipity, a Double Gold Medal for Romance, and Gold Medals for 2018 Graciano Reserve and 2018 Syrah, among others. Julia Dixon of 1764 Vineyards won a Silver Medal for her 2018 Deep Thought Syrah. 
Amanda believes the hands-on experience enhances the quality of education at the SWC. She highly recommends the SWC winemaking program. "It's a one-of-a-kind experience that is enjoyable and brings a wealth of knowledge and relationships. Wine is very much a lifestyle and hard work, but if you are willing to put in the work it's incredibly fulfilling." 
The SWC award-winning wines are available for curbside pick-up at the SWC Tasting Room located at 601 Black Hills Drive in Clarkdale. To place an order and schedule a pick-up contact lisa.aguilar@yc.edu or call 928-634-6566. High school students, parents, and anyone interested in attending YC can join our live virtual open house on December 5.  Viticulture and Enology academic programs will be covered. Register now at https://www.yc.edu/v6/marketing/pages/openhouse/or go to www.southwestwinecenter.com.