Sedona AZ (October 6, 2019) – Red Earth Theatre brings a literary look at ghoulies and ghosties to the Chapel at Tlaquepaque on Thursday October 17th at 7.00 pm. Celebrating Halloween and All Souls Night with the magic of being in the presence of the mysterious (and yes scary), this evening of readings and music will offer things familiar and things rarely heard.
The three weird sisters from McBeth will be present (Terra Shelman, Cat Ransom and Joan Westmoreland) as well as Edgar Allen's The Raven (Michael and Candace Gallagher). Gary Every will share The Ghost of Melchior Diaz (the Arizona version of the headless horseman) and we'll also hear how Ichabod handled the headless horseman in a rendition of The Legend of Sleepy Hollow (Mitch McDermott and Blair Souter).
No venture into the Other World is complete without some words from the Irish and who better than W.B. Yeats as he assures us the Irish believe in the Fairies, followed by a story about the Fairy Path from The Weir by Conor McPherson (read by Phil Oberholzer)
Poetry from Edna St Vincent Millay, T.S Eliot, Mary Elizabeth Coleridge. Shel Silverstein, Hortense King Flexner and others will be read by Sandi Schenholm, Nancy Lee Melmon and the other actors.  Join us in singing Ghost Riders in the Sky led by Trish Jahnke and Dan Dagget who will also offer the haunting Long Black Veil.
Red Earth brings a wide variety of live theatre to the Verde Valley, most recently the outdoor production Midsummer Night's Dream and is honored to present this monthly series of live theatre at Tlaquepaque. This series fully meets the Red Earth mission to inspire and nurture many voices through live performance, and encourage dialogue exploring the human experience in our diverse communities.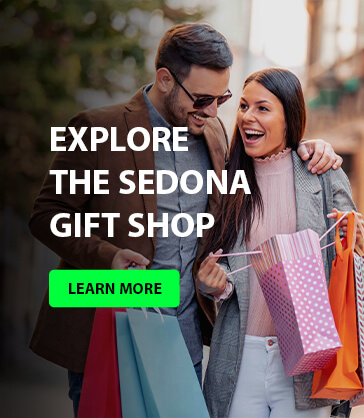 On November 21st Red Earth will reprise the powerful and moving Gratitude Show and on December 19th  the 60 minute Christmas Carol returns to the Chapel – save the date now.
As Yeats tells us, when the door swings open in the right place at the right time 'an unearthly troop of hurrying spirits' pours through. Join the throng at the Chapel in Tlaquepaque with Red Earth Theatre on Thursday October 17th at 7.00pm if you dare – and allow your fairy child to play.
Suggested donation $10 at the door.
More info at www.redearththeatre.org