Sedona AZ (October 15, 2018) – Sedona is a small town but Sound Bites Grill in uptown Sedona offers a big city feeling. You will want to get a head start on your weekend plans on Thursday Oct. 18th at 5:30 p.m. with Chill on the Hill from Brazil.
On the third Thursday of every month the venue hosts a Brazilian themed evening with live music, traditional Brazilian cuisine (served buffet style) and of course the national spirt of Brazil… a Caipirinha menu.
The Eric Miller band featuring Eric Miller, Troy Perkins and Adriel Zang will be performing from 6-9 p.m. The band performs Brazilian inspired music for you to dance to. Eric is best known for his original music and Latin Jazz Guitar playing.
Caipirinha is Brazil's national cocktail, made with cachaça, sugar and lime traditionally but can be made with a variety of fruits. The fun begins at 5:30 and goes until 9 p.m. The Brazilian dinner will be served from 5:30-8 p.m. and is only $24.95. Caipirinhas will be only $7. The regular menu is also available.
After traveling throughout France, Italy, England, Ireland, Eric Miller arrived in Spain and fell in love with the art of flamenco. His passion for flamenco guitar stayed with him. Eventually, he was drawn to the music of Brazil and immersed himself in the bossa nova and samba, adding Brazilian jazz guitarto his ever-growing world music repertoire.
Friday Night Oct 19th from 7-10 p.m. Scandalous Hands a jazz funk fusion band from Prescott Arizona will be performing. This four piece band has the dance floor full most of the night and plays covers and familiar classics.
Scandalous Hands started with Troy Schilperoort, (keyboard) Adam Haar, (guitar & vocals) and Dennis Messenger (bass) working on a set of musical material that could incorporate funk grooves, jazz harmonic structures, and the exploratory improvisation of jam bands. Shawnee Snaketail soon joined the group on drums, completing the band's roster.
The band performs in their show room which opens at 5:30 p.m. for dinner. The table is yours for the evening to enjoy. There is a $10 Cover for the band.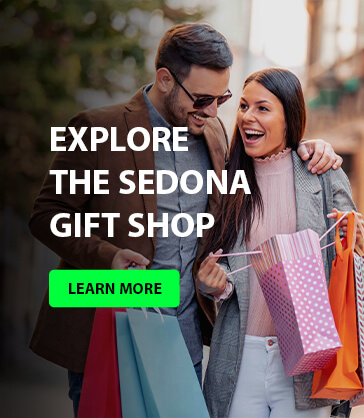 Saturday Night Oct 20th at 7 p.m. the dynamic band known as "Diversity" creates a vibe of hip, pop, Motown, rock & dance. This husband and wife team from Detroit, Tim & Renee Claybon are joined by the band members, Les Paul Roque on piano, and Jamal Baker on drums. Tim and Renee both sing lead and backing vocals so you get a rich sound that enhances their diverse style and song selection.
With a very diverse repertoire the duo can perform most any style of music with authenticity. While emphasis is put on staying current with the sounds of today, Diversity incorporates the best music sounds of yesterday, Motown, Oldies, R&B, Pop, Jazz, Blues, Country & Reggae. There high-energy show combined with soulful, and soothing ballads will have you smiling, humming and tapping your toes. There is a $10 Cover to sit in the show room and enjoy the band.
The weekend continues Sunday Oct 21st from 6-9 p.m. with Music by the Classics, a local Jazz quartet featuring Jeanie Carroll on vocals. The band will play and Jeanie Carroll will sing mostly the slower, dance-able songs that many are familiar with from the 60's, 70's and 80's.
Also included will be some great up-tempo and Latin tunes to get you moving. So, bring your dancing shoes or just come to listen to and enjoy the music.  The Classics:  Jeanie Carroll (vocals), Steve Sandner (vocals & keyboard), Steve Douglas (upright bass), George Bein (drums).
This is a great night to dine at Sound Bites Grill. There is no cover for the music and the venue offers their 3 course pre-fix early bird menu all night. Just ask for it.
Sound Bites Grill is located at the Hyatt Pinon Pointe Shops in uptown Sedona. They are open for lunch and dinner daily at 11:30 a.m. The venue stays open until 9 p.m. and on Friday and Saturday until 10 p.m. They offer red rock view dining on their patio in addition to a main dining room and show room. Reservations are suggested. More info: 928-282-2713 or www.soundbitesgrill.com