Sedona AZ (May 5, 2014) – Fodor's Travel recently named Slide Rock State Park in Sedona, Arizona as one of the most loved and cherished state parks in America on the "America's 10 Best State Parks" list.
See what Fordor's Travel has to sayabout the legendary Slide Rock State Park. "There's pretty much one reason and one reason only to visit Slide Rock State Park, seven miles north of Sedona: to slip down the smooth, red-sandstone water slide and be carried over the surface by a cooling creek into the swimming hole below."– Fodor's Travell
Although Slide Rock State Park is best known today as a water-recreation destination, the site had its beginning as a 43-acre apple farm. In 1907 Frank Pendley discovered the site, and three years later homesteaded the property. He created an irrigation system and planted an orchard that continues to bear fruit.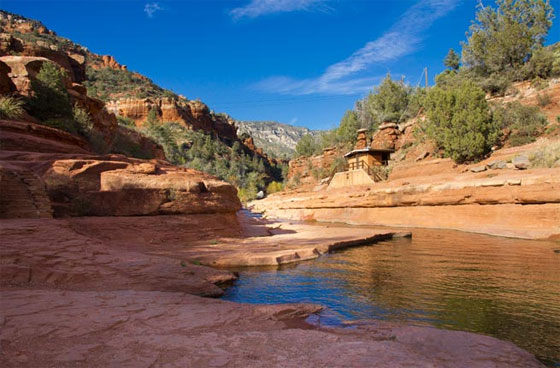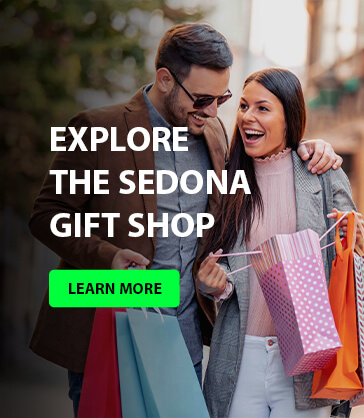 Slide Rock State Park is 7 miles north of Sedona on State Route 89A. On a warm day you can plunge down a natural rock slide into a swimming hole (bring an extra pair of jeans or a sturdy bathing suit and river shoes to wear on the slide). The natural beauty attracted a number of Hollywood stars including John Wayne and Jimmy Stewart. A few easy hikes run along the rim of the gorge of Oak Creek's brightly colored scenic canyon walls.
"Out of 8,000 State Parks around the country, we are very pleased that our historical local gem has been placed on this prestigious list of top 10 Best State Parks in America. Slide Rock State Park is truly an Arizona treasure. The park is a perfect place to cool off and enjoy picnics, swimming, natural water slides, and some of the best scenery and hiking in the southwest. Sedona's proximity to seven area state parks, five national monuments and many heritage sites, make it a paradise for nature-lovers and outdoor enthusiasts. -Jennifer Wesselhoff, President/CEO Sedona Chamber of Commerce
The top best State Parks include:
Palo Duro Canyon State Park, Texas
T.H. Stone Memorial St. Joseph Peninsula State Park, Florida
Adirondack Park, New York
Fall Creek Falls State Park, Tennessee
Itasca State Park, Minnesota
Franconia Notch State Park, New Hampshire
Hocking Hills State Park, Ohio
Slide Rock State Park, Arizona
Lime Kiln Point State Park, Washington
Custer State Park, South Dakota