With Special Reception for Artist Ramona Stites at 6:00 pm
Cottonwood AZ (October 21, 2011) – Award winning flutist Sherry Finzer brings her group 'Radiant Sky' to Old Town Center for the Arts for a special concert on Saturday, October 29th at 7:30 pm. Known for her wide breadth of musical styles, including new age, Latin, flamenco, classical and jazz, Sherry travels nationally and internationally as a Pearl Flutes Performing Artist and recording artist for Heart Dance Records. The evening will begin with a special reception for artist Ramona Stites beginning at 6:00 pm. Ramona's contemporary Southwest landscape oil paintings are now featured at Old Town Center for the Arts. Complimentary wine will be served.
Sherry Finzer's flute playing has a variety, flair and elegance that has been described by one audience member as "joyous, dancing, exhuberant, racing, full of energy and surprises." Reviewer David Coste remarked, "Sherry's technical mastery was matched by her depth of expression, both inventive and engaging." She has recorded five of her own CD's, and two with her group dulce VAS. Her new age CD title "Sanctuary" was a 2010 Grammy Semi-Finalist. Sherry is also the founder of the AZ World Music Initiative (www.azwmi.org), a 501c3 based in Phoenix, AZ, which provides performances and artist-in-residency programs for grades K-5.
Radiant Sky is Sherry Finzer on flute, John Calvert on acoustic guitar and Jason Wiedman on percussion. The words earthy and melodic best describe the fresh sound of accomplished guitarist John Calvert. Harnessing aural textures from folk, jazz, flamenco and classical music, Calvert approaches music with a calm yet adventurous spirit. A graduate of the Berklee College of Music, John blends a rich formal training with an inspiring original sound that serves as an elegant tapestry to support Finzer's stylistic flute melodies. Jason Wiedman began playing drums at age 13. Influenced from living and playing in Chicago, Jason feels that "the soulfulness of blues and fluidity of jazz has been the foundation of my style." Add to that the unlikely combination of metal, new age and electronica and you get the creative, original pulse that drives Radiant Sky.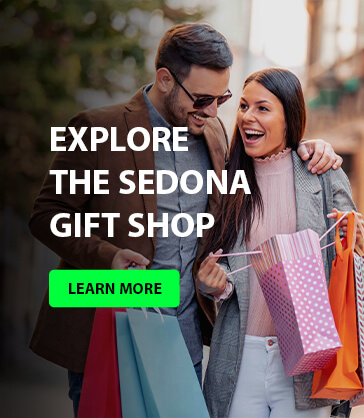 The night's festivities will begin with a special reception for 'Old Town' artist Ramona Stites at 6:00 pm. Ramona's art is known for its sense of serenity and distinctive color. Her work has been featured throughout the southwest and national publications. The scenery of Arizona and New Mexico has served as an inspiration for most of Ramona's landscape paintings. Her paintings are an elegant statement revealing the jewel like color of the desert as seen through her eyes. Ramona once stated "Color is the most important element in my work, regardless of my subject matter. My color usage is distinctive and has been described as sensuous. I draw on both real life and inner sources for my inspiration."
Enjoy an evening of vibrant art with Ramona Stites and music with Sherry Finzer & Radiant Sky at Old Town Center for the Arts. The art reception begins at 6:00 pm, with complimentary wine served, the concert begins at 7:30 pm.
Tickets for Sherry Finzer & Radiant Sky are $15 in advance, $18 at the door. Tickets are available online at www.showtix4u.com. Tickets are also available in Cottonwood at: Thyme & Again Café (right next to OTCA), Jerona Java Café, Desert Dancer; and in Sedona at: Crystal Magic, and Golden Word Bookstore. Old Town Center for the Arts is located at 5th Street & Main in Old Town Cottonwood. For further information visit www.oldtowncenter.org or call 928-634-0940.