Sedona AZ (February 19, 2012) – This unique show shares "The Gift of Spirit" directly through music. Robin Miller and Randell Standswithbear will be performing at Studio Live Sunday February 26th, 2012. The show starts at 7:30 pm with tickets $15.00 in advance and $17.00 on the day of the performance.
RANDELL STANDSWITHBEAR
Randell has been an award winning accomplished musician for over 20 years, from his Father's side he is a fourth generation musician. His artistry includes Native American flute, drums and percussion as well as vocals. His many works include, many Native American gatherings, Pow Wows, galleries, exhibits,weddings and special performances as well as personal CDs. What separates him from all the others is his one truth and goal, in his own words.."My Ancestors speak of a time long ago when our people came from the stars, and they believe that one day we shall return home to them, my goal is simple to take the music back to where it originally came from, home… to the stars". Randell's music is definitely not your ordinary Native American music, it is a combination of celestial, Rock, and Native Spirit combined.
ROBIN MILLER
Robin Miller has surrounded himself with music since he was a child. Born and raised in Detroit, Michigan, Robin began playing the guitar at the age of 7, started his first band at age 14, and composed and recorded his first album before he turned 18. In 1993, Robin received the prestigious Arizona Entertainment Award for New Age Artist of the Year. In 1995, he performed on the NBC nationally syndicated talk show THE OTHER SIDE. Performances have included shows with celebrities such as medium and healer James Van Praagh, who incorporates Robin Miller's Music on several of his meditation tapes. Robin has also appeared with world-renowned psychic Sylvia Browne, touring with her for two years. Sylvia has said that "Robin's music comes directly from the angels." His music receives airplay on cable radio and FM stations across the USA and Canada, and musical streaming through DMX and MUZAK satellite channels. Currently living in Sedona, Arizona, Robin performs locally and continues to create new composition, always stretching his musical gift to new heights. Robin Miller is available for concerts, tours, group functions, and seminars. His music is also available for licensing.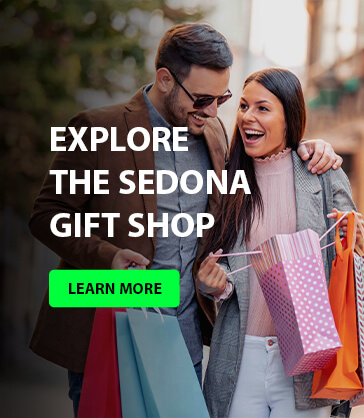 For more information please contact the Sedona Performers Guild/Studio Live at (928)282-0549. Tickets are available online at www.studiolivesedona.com, at the Studio Live box office located at 215 Coffeepot Drive in West Sedona or at Golden Word Books and Music located at 1575 West Highway 89A in West Sedona.
The Sedona Performers Guild is a 501(c)3 organization dedicated to advancing the Performing Arts thru Education, Live Performance and Artist Support. Studio Live is a tool for the SPG to reach audiences and showcase their craft.