Sedona, AZ — As the past president of the Sedona Lodging Council and the owner of a small hotel, people ask me, "So what's happening with marketing Sedona?"
In 2006, John Martinez, who was on the budget commission with me at the time and I proposed letting visitors pay for the marketing of Sedona to free up funds from the city's general budget which had been used for years to pay for the Visitor Center operation and subsidize some "marketing" by the chamber. Out of this effort, the city increased the bed tax .5% to fund future marketing. Over time, this "fund' grew from about $400,000 to almost $1.5 Million per year in receipts in 2023.
Until June 2022, visitors paid for marketing using the funds created by this .5 % bed tax through a contract relationship between the city and the Chamber of Commerce and Tourism Bureau.
For the city budget year 2023/2024, the chambers will only be funded to operate the uptown Visitor Center at about $424,000. The rest will now be used by the city in its new state-designated destination marketing organization, "DMO." This is a new department in the city.
A "Tourism Advisory Board" (TAD) is now being formed of residents and business individuals to function as advisors along with this growing and evolving city department to oversee many of the marketing and management functions formerly handled by the Chamber of Commerce and Tourism Bureau. It will be utilizing the funds made possible by the industry-requested .5% bed tax increase in 2014.
The city of Sedona will now be one of several organizations marketing Sedona.
 It looks like the City's current plan is to work with the Arizona Office of Tourism (AOT) and its new DMO department to market Sedona out-of-state starting with a small digital campaign this winter.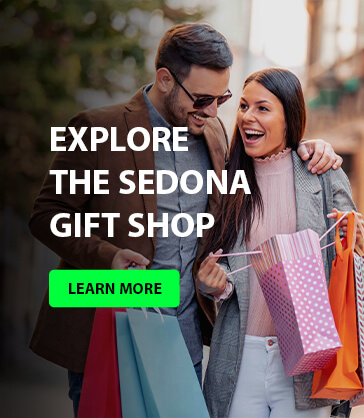 For the balance of this fiscal year, the chamber will operate the uptown visitor Center and work with local businesses to promote their business utilizing the powerful "Visit Sedona" website and its extensive relationships with media and the digital world. They will focus their talents and resources on providing traditional "chamber" services to help businesses of all kinds be successful.
Some Sedona and out-of-city limits hotels have formed a co/op Tourism Business District (TBD), and are raising funds through a hotel surcharge on their guests. It is expected they will be focusing on out-of-state hotel stays.
Lastly, the Sedona Lodging Council is proposing to raise funds from its members and non-hotel businesses to market in Arizona this winter through an effort called the Sedona Verde Valley Marketing Alliance. This target audience is critical to most lodging, and other tourism businesses in the Sedona area since they rely on visitors from Phoenix for a substantial amount of income.
This may seem confusing, but Sedona is a $1 billion economy. It's not a substantial economy created by its 9,500 residents. There are over 10,000 people who work in the tourism industry, and hundreds of millions of dollars on the line every year in small and large, corporate enterprises/businesses serving visitors to Sedona.
I sincerely hope these disparate marketing efforts can work together and have a common goal and message. We're all on the same team.
Steve Segner, Sedona Residient and Hotel owner.