Sedona AZ (April 17, 2013) – Do you love to write? Do you want to publish your own novel, art or photography book? Do you want to learn how to better market yourself and your work? Sedona Arts Center is hosting a self-publishing and marketing with social media workshop in May. Learn all the ins and outs of self publishing with Sedona Arts Center's marketing director and self-published author, Kelli Klymenko May 18 & 19 at his "Full Spectrum Self-Publishing" workshop. Sign up at SedonaArtsCenter.org or call 928.282.3809 to enroll today! (Space is limited)
Whether you have written a novel already or are just looking to publish your art, photography or poems, this class is for you. Join Kelli Klymenko for his "Full Spectrum Self-Publishing" workshop on Saturday & Sunday, May 18 & 19, 2013. Learn the ins and outs of self-publishing your art, words, photography and more. In today's ever-changing publishing world, more and more people are self-publishing their books. Learn how to create e-books, print on demand and traditionally printed self-published books. Compare the different types of publishers/printers and learn how to market your books for little to no money down.
In this two-day workshop, Kelli covers an overview of the publishing industry, publishing choices, PODs, e-books and more. Find out all you need to know about self-publishing: the good, the bad, and the ugly. Learn how to use Internet sources, i.e. Lulu.com, Blurb.com, CreateSpace.com and others to print your publication. Learn how to format e-Books and get them sold at Amazon, iBooks, barnesandnoble.com, and other online book retailers. Learn how to effectively market your self-published book and how to make the best use of social networks to market your work. This intensive two-day workshop will cover the publishing industry (including print on demand) on day one and then marketing, social media and promoting your book on day two.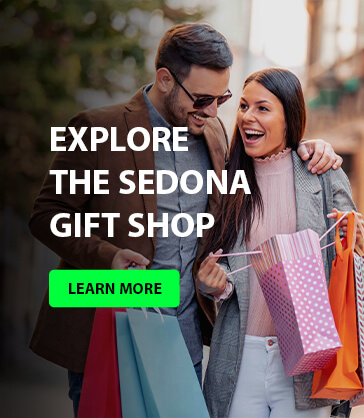 Kelli Klymenko is currently the Marketing and Events coordinator and a faculty member at Sedona Arts Center. Kelli has had an eclectic career, working as a marketing and art director, including webmaster for several high tech companies, where he received accolades for his work by the marketing and technology industry. In addition to the usual corporate websites, brochures, newsletters, tradeshow designs and planning, and technology design illustrations, his corporate photography and art have been featured in industry magazines such as Business Trends Quarterly, Workspan and HR Executive Magazine. Additionally, like many artists who have had to earn a living in other areas to support their personal artistic dreams, Kelli has over the years worked: for independent motion picture and television producers and directors creating storyboards and designs for production projects; to branching out into other artistic endeavors such as writing screenplays; to writing his first novel, Finding Angels and first published on August 1, 2005 [US]. Those close to him knew this as "the seven year project". Kelli has other nationally recognized published works including photography books and instructional incense and oil formularies. He also owned and managed a metaphysical shop on the East Coast for a number of years, creating scents for incense and oils that are exclusively his and still marketed through his venture, Spellbound Originals.
Space is limited, sign up today!
Sedona Arts Center is a nonprofit educational institution dedicated to nurturing creative discovery, learning and sharing through arts education and artistic development. The Sedona Arts Center is located at State Route 89A & Art Barn Road in uptown Sedona. For more information call 928-282-3809 or visit SedonaArtsCenter.org.