Sedona AZ (June 3, 2021) – On June 7, 2021, the city of Sedona Volunteer Park Rangers will celebrate their 15th anniversary serving residents and visitors. The men and women wearing the familiar ranger uniform and western hat have become a year-round fixture in Uptown.
When asked why there are Volunteer Park Rangers in Sedona, founder and current Program Manager, Bob Huggins said, "Sedona is not unlike Grand Canyon Village or Yosemite Valley. We are surrounded by National Forest and draw in millions of visitors who concentrate in a very small area of Uptown. We simply do what rangers do in a national park – educate and be as helpful as we can." 
Before COVID-19, the Volunteer Park Rangers were on the streets every day greeting visitors, answering their questions and generally acting as city ambassadors.
During the pandemic, the Rangers continued to work on projects such as patrolling the parks, reporting maintenance needs, talking to park users and assisting police with trailhead parking.
"While we are always happy to assist the city in any way we can, we really missed the visitors and are glad to be slowly returning to our Uptown duties," said Huggins.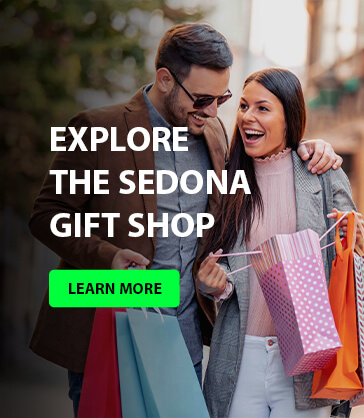 In addition to providing visitor services and patrolling the city's parks, the Volunteer Park Rangers assist with the Parks and Recreation Department and community events that range from the St. Patrick's Day Parade to concerts in the parks. They also work on special park projects and offer an occasional educational program.
"The rangers are an integral program to the city. They're all volunteers who dedicate their time to serving the community and their contribution is invaluable. The Parks and Recreation Department is very grateful to have such assets on our team and we celebrate their 15 years of service," said Parks and Recreation Manager Dawn Norman. 
Though supported by the city, this all-volunteer effort has provided the community with over 34,000 hours of services. 
For more information on the Sedona Volunteer Park Rangers go to www.sedonaaz.gov/parks.