Sedona AZ (December 28, 2012) – For the 9th year in a row, firefighters and staff of Sedona Fire District (SFD) have pooled their financial resources with the Sedona – Verde Valley Firefighter's Charity (SVVFC) to provide the children in the Sedona – Verde Valley area a merry Christmas through Catholic Social Services. These funds were combined with additional financial support by the (SVVFC) organization to help make a larger impact in our community. The donations, which totaled over $2,300, were used to make purchases that are specifically designed around the families and the specific ages of the children who need assistance. The items were delivered to the Catholic Social Services on December 20th where the families that were identified as being in need picked up their gifts. Families were also provided with wrapping paper and supplies so they could be part of the success of the program by helping wrap the donated items and get them ready to go under the tree on Christmas morning.
SFD personnel and 2 volunteers- SFD Fire Captain Jordan Baker's children- Tanner and Tatum went to Wal-Mart in Cottonwood and purchased more than 9 overflowing shopping carts full of toys and presents for the families. SFD Captain Baker's wife Shellie Baker has also been actively involved with the program since it's inception by helping with this event every year. "It is a family affair for the Baker family; we have been working with the Catholic Social Services and are proud to say the SFD family and SVVFC have contributed over $20,000 to this event over the past 9 years to make sure people who need a little help get it during the holiday season. It is an amazing feeling to shop for the toys, load them all up and deliver them knowing what sort of impact we will have on these families during the holidays" said SFD Captain Jordan Baker. SFD Engineer Chartier and SFD Captain Baker (SVVFC Treasurer and President respectively) have been running point on this happy holiday mission since its inception. Engineer Chartier said "I love watching people's faces as they see us buying 4 and 5 of the same item at a time. We have 8 or 9 carts we are pushing through the checkout line, people can sometimes think it is a personal shopping spree and give us funny looks. If they only knew the smiles it provides for those families who get that extra help to make the holidays special. We have even had people ask us what we are doing buying so much and they end up giving us money on the spot. I love doing this every year!"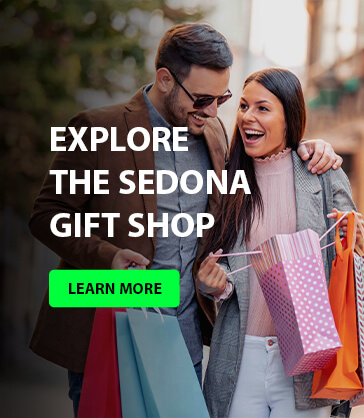 "This is just another glowing example of the dedication to our community that Sedona – Verde Valley Firefighter's Charity has been involved in. I could not be more proud of the work we all do as firefighters in our Verde Valley community" said Kris Kazian, Sedona Fire Chief. "It is not just fire and EMS services we focus on, it is making our community a better place and so much more! It is amazing the widespread involvement we have on so many different levels here with SVVFC. It is a great group of dedicated people I am so proud to be part of."
The Sedona-Verde Valley Firefighter's Charity organization is made up of firefighters from Camp Verde, Clarkdale, Sedona, Verde Valley Fire Districts and the City of Cottonwood Fire Department who are constantly looking at ways to make our community a better place- both professionally as firefighters and EMT/paramedics and through philanthropic ways as well. They provide assistance to the following groups/initiatives- high school scholarships, Arizona Burn Camp, Meals on Wheels, youth sports activities, Juvenile Diabetes, St. Baldrick's Foundations and so much more. SVVFC is a 501(c)3 non-profit organization that is always willing to accept financial support. If you would like to make a charitable contribution, please contact Sean Chartier svvfc3690@hotmail.com or (928) 821-2115. We also encourage you to follow us on Facebook http://www.facebook.com/svvfc to learn more and see all of our activities and events.