Sedona News – The Sedona Referrals Club (SRC), which has been serving the professional business community of Sedona and the Verde Valley since 1993, recently announced its new Board of Directors for  2022-23, and that the Club's membership has doubled since the fall of 2021. According to Club President Sandy Barrett, owner of Red Rocks Taxes in the Village of Oak Creek, the membership bump can be attributed in large part to the easing of the Covid-19 pandemic. SRC, which meets weekly on Wednesday morning at 7 am at Red Rock Café in VOC (100 Verde Valley School Rd. #107, Sedona, AZ 86351), now boasts 18 members from a wide variety of local businesses. 
Celebrating its 30th  anniversary next year, the Sedona Referrals Club is a business network of professional men and women with members from Sedona, the Verde Valley, and Flagstaff. At their weekly meetings, members share information on their businesses and support each other with referrals through their many personal and professional connections. They also introduce potential new Club members. Each business category is represented by only one member and conflicts of interest are prohibited. "It's all about the power of referral marketing," says Barrett. 
In addition to Barrett as President, the SRC Board for 2022-2023 includes: Larry Phillips, Supertree Services, LLC in Flagstaff (Vice President of Membership); Bill Klauser, BiosLife Slim (Treasurer); Tracie Hansen, International Minute Press in Flagstaff (Secretary); Cindy Crossett, Crossett Financial Services in Cottonwood (Referrals Master); Stephen Hanks, Red Rocks Writer in VOC (Publicity Chair); Karen Cole, State Farm Insurance in Camp Verde (Education Chair).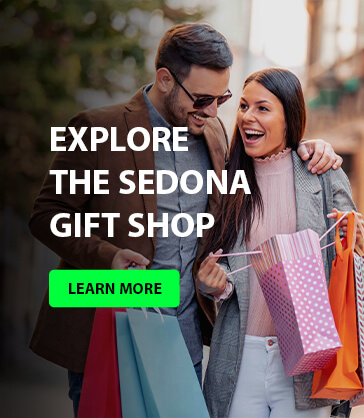 As of September 2022, the current membership of Sedona Referrals Club also includes the following people and businesses (base of operation is in parenthesis, but their businesses serve the entire Verde Valley and Northern Arizona area): Teri Bays and Dr. Bob Bays, Sedona Experiences (Sedona); Architect Paul D. Cate, Cate Design (Cottonwood); Rob Fallows, Team Logic IT (Flagstaff); Dixie Gray, Alter Ego Painting (Clarkdale); Gina Hull, Hull AZ Homes (Cottonwood); Steven Martin, Critter Control (Prescott Valley); Camilla Ross, Emerson Theater Collaborative (VOC); John Smoley, Cross Country Mortgage (Camp Verde); Beth Wagner, Red Rock Coffee (Sedona); Crystal White, The Crystal Vortex Massage and Yoga (Camp Verde); Garry Young, Home Watch Sedona, LLC (Sedona). 
New SRC members are considered after invitation only. For more information about the Sedona Referrals Club and for an invitation to attend, contact Larry Phillips, Membership Chair, at 928-853-6997.